Below is a donate button to help support Garrett Kirchway and the FWBC - Malawi Project. Bro. Kirchway is a missionary sent out of Faithful Word Baptist Church to reach the people of Malawi with the Gospel of our Lord Jesus Christ.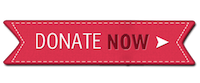 Privacy Policy
Terms and Conditions
Brother Garrett Kirchway has been a faithful member of Faithful Word Baptist Church since he was saved and baptized in September 2008. Starting in May 2016, Bro Kirchway is now in the ministry full time as a missionary, or what the Bible calls an "evangelist." In April 2017, he will be moving to Africa where he plans to spend the rest of his life preaching the Gospel to the people of Malawi. He will be based in Lilongwe, which is the largest city in Malawi.

Faithful Word Baptist Church will be paying Bro Kirchway's salary until such a time as the church in Malawi is able to become independent. In addition, we will be raising money online through online donations in order to pay his wages and provide supplies such as Bibles, New Testaments, church invitations, song books, preaching CDs, DVDs, etc.

Before Bro Kirchway was saved, he was involved in the charismatic movement, which unfortunately is very popular in Malawi. He has also lived a very austere life for the last 8 years, so in many ways he is well suited for the task that God has for him in Malawi.
Bro. Garrett Kirchway's Schedule
Jan 11 - Feb 9 - Missionary Journey to Guyana
February - March - Soul-winning amongst Indian tribes in Arizona
Mid-Apil - Departure to Malawi
April 30 - FWBC's First Official Services in Lilongwe, Malawi
Check out Bro. Garrett Kirchway's YouTube Channel: FWBC Missions