Sermons from Faithful Word Baptist Church
Are you tired of boring preaching? Check back in the future for more independent, fundamental, King James Bible Only Baptist preaching.
The following files are in mp3 format. You must right-click on the blue mp3 logo and choose save target as or save link as to download them to your computer.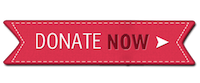 Search:
Date & Time
Sermon Title
Links
Speaker

February 2018

02/15/18, Thu PM
The Sky is the Limit
Pastor Anderson
02/14/18, Wed PM
A Prepared Mission for a Prepared Missionary
Bro. Jonathan Shelley
02/11/18, Sun PM
Luke 24: the Bodily Resurrection
Pastor Anderson
02/11/18, Sun AM
The Bottomless Pit
Pastor Anderson
02/07/18, Wed PM
Jamaica: a 3D Missions Project
Bro. Garrett Kirchway
02/04/18, Sun PM
A Stiffnecked People
Pastor Anderson
02/04/18, Sun AM
The Word of God is Not Bound
Pastor Anderson

January 2018

01/31/18, Wed PM
Don't Become a Byword
Bro. Corbin Ressl
01/28/18, Sun PM
Overview of the Book of Numbers
Pastor Anderson
01/28/18, Sun AM
Man: the Greatest Creation of God
Pastor Anderson
01/24/18, Wed PM
Luke 23
Pastor Anderson
01/21/18, Sun PM
Myths about the Call to Preach
Pastor Anderson
01/21/18, Sun AM
Let Him Be Your Dread
Pastor Anderson
01/17/18, Wed PM
Luke 22
Pastor Anderson
01/14/18, Sun PM
Afflictions
Bro. Garrett Kirchway
01/14/18, Sun AM
Every Word of God
Bro. Jonathan Shelley
01/10/18, Wed PM
Luke 21
Pastor Anderson
01/07/18, Sun PM
Making Excuses for Being Unfruitful
Pastor Anderson
01/07/18, Sun AM
Jacob's Last Words
Pastor Anderson
01/03/18, Wed PM
Luke 20
Pastor Anderson

December 2017

03/03/17, Fri PM
The Days of Lot
Pastor Anderson
12/31/17, Sun PM
Gluttons and Winebibbers
Pastor Anderson
12/31/17, Sun AM
Make America Hate Again
Pastor Anderson
12/27/17, Wed PM
Luke 19
Pastor Anderson
12/24/17, Sun PM
12 Year History of FWBC
Pastor Anderson
12/24/17, Sun AM
He Spared Not His Own Son
Pastor Anderson
08/04/17, Toronto
Emphasizing What God Emphasizes
Pastor Anderson
12/21/17, Thu PM
Receiving Correction
Pastor Anderson
12/20/17, Wed PM
Luke 18
Pastor Anderson
12/17/17, Sun PM
Improving Your Soul-winning
Pastor Anderson
12/17/17, Sun AM
The Exception Proves the Rule
Pastor Anderson
12/13/17, Wed PM
Luke 17
Pastor Anderson
12/10/17, Sun PM
Men Going Their Own Way (MGTOW)
Pastor Anderson
12/10/17, Sun AM
The Bible College Scam
Pastor Anderson
12/06/17, Wed PM
Luke 16
Pastor Anderson
12/03/17, Sun PM
The 144,000
Pastor Anderson
12/03/17, Sun AM
Old Testament Salvation
Pastor Anderson

November 2017

11/29/17, Wed PM
Luke 15
Pastor Anderson
11/29/17, Wed AM
The Truth about Buddhism
Documentary
11/26/17, Sun PM
Marriage Licenses in Light of the Bible
Pastor Anderson
11/26/17, Sun AM
Plan B for Your Life
Pastor Anderson
11/22/17, Wed PM
Luke 14
Pastor Anderson
11/20/17, Mon PM
Iceland: Nation of Bastards
Documentary
11/19/17, Sun PM
Ways to Destroy Yourself
Pastor Anderson
11/19/17, Sun AM
The Enemies of Nehemiah
Pastor Anderson
11/15/17, Wed PM
Luke 13
Pastor Anderson
11/12/17, Sun PM
Nehemiah: a Great Man of God
Pastor Anderson
11/12/17, Sun AM
What's Wrong with Churches These Days?
Pastor Anderson
11/08/17, Wed PM
Luke 12
Pastor Anderson
11/05/17, Sun PM
The Desolation of Jerusalem
Pastor Anderson
11/05/17, Sun AM
End Times Prophecy in Ezekiel
Pastor Anderson
11/05/17, Sun AM
The Six Seals
Pastor Dave Berzins
11/04/17, Sat PM
The New Earth
Pastor Anderson
11/01/17, Wed PM
The Millennium
Pastor Roger Jimenez

October 2017

10/29/17, Sun PM
The Church of Liberalism
Pastor Anderson
10/29/17, Sun AM
Real Love vs. Self Love
Pastor Anderson
10/25/17, Wed PM
Luke 11: Teach Us to Pray
Pastor Anderson
10/22/17, Sun PM
Not One Hoof Left Behind
Pastor Anderson
10/22/17, Sun AM
The Persistence Predator
Pastor Anderson
10/19/17, Thu PM
The Vine of Sodom
Pastor Anderson
10/18/17, Wed PM
Luke 10
Pastor Anderson
10/15/17, Sun PM
A Wasteful Steward
Pastor Anderson
10/15/17, Sun AM
Run With Patience
Pastor Anderson
10/13/17, Fri PM
The Right Attitude Toward Your Pastor
Pastor Anderson
10/11/17, Wed PM
Luke 9
Pastor Anderson
10/08/17, Sun PM
Thine Eye Shall Not Pity
Pastor Anderson
10/08/17, Sun AM
Psalm 23: The LORD is My Shepherd
Pastor Anderson
10/05/17, Thur PM
Characteristics of Our Church
Pastor Anderson
10/04/17, Wed PM
Divorce, Remarriage, and the Bible
Pastor Anderson
10/01/17, Sun PM
The Lamb's Book of Life
Pastor Anderson
10/01/17, Sun AM
Fables and Fake History
Pastor Anderson

September 2017

09/27/17, Wed PM
Learning to Judge
Bro. Garrett Kirchway
09/24/17, Sun PM
King Saul & the Old IFB
Pastor Anderson
09/24/17, Sun AM
Native American Church Exposed
Pastor Anderson
09/20/17, Wed PM
Two Brooks
Bro. Corbin Ressl
09/18/17, Mon AM
Japan: Kamikaze Nation
Documentary
09/17/17, Sun PM
How to be Great
Bro. Jonathan Shelley
09/17/17, Sun AM
Feminism in Light of the Bible
Pastor Anderson
09/14/17, Thur PM
Things My Parents Did Right
Pastor Anderson
09/13/17, Wed PM
Luke 8: the Parable of the Sower
Pastor Anderson
09/10/17, Sun PM
Church Discipline
Pastor Anderson
09/10/17, Sun AM
The Face of Moses Shone
Pastor Anderson
09/06/17, Wed PM
Luke 7
Pastor Anderson
09/03/17, Sun PM
The Sermon on the Plain
Pastor Anderson
09/03/17, Sun AM
Delegating Responsibility
Pastor Anderson

August 2017

08/30/17, Wed PM
Luke 6
Pastor Anderson
08/27/17, Sun PM
Using Scripture in Context
Pastor Anderson
08/27/17, Sun AM
Patience: Waiting on the Lord
Pastor Anderson
08/24/17, Thu AM
Transhumanism and the Bible
Documentary
08/23/17, Wed PM
Luke 5
Pastor Anderson
08/20/17, Sun PM
Overview of Leviticus
Pastor Anderson
08/20/17, Sun AM
Without are Dogs
Pastor Anderson
08/16/17, Wed PM
Luke 4
Pastor Anderson
08/13/17, Sun PM
The Virtuous Woman
Pastor Anderson
08/13/17, Sun AM
Thoughts on Marriage
Pastor Anderson
08/09/17, Wed PM
Luke 3
Pastor Anderson
08/06/17, Sun PM
Holier Than Thou
Pastor Anderson
08/06/17, Sun AM
The Righteous Remnant
Pastor Anderson
08/02/17, Wed PM
Luke 2
Pastor Anderson

July 2017

07/30/17, Sun PM
Fornication
Pastor Anderson
07/30/17, Sun AM
Antichrist Bible Versions
Pastor Anderson
07/26/17, Wed PM
Luke 1
Pastor Anderson
07/23/17, Sun PM
Four Great Commissions
Pastor Anderson
07/23/17, Sun AM
Didn't Our Heart Burn Within Us?
Pastor Anderson
07/19/17, Wed PM
2 Timothy 4
Pastor Anderson
07/16/17, Sun PM
What if Everyone Were Like You?
Pastor Anderson
07/16/17, Sun AM
Raising the Bar of Righteousness
Pastor Anderson
07/12/17, Wed PM
2 Timothy 3
Pastor Anderson
07/09/17, Sun PM
The Temptation of Jesus Christ
Pastor Anderson
07/09/17, Sun AM
Jesus: the King of the Jews
Pastor Anderson
07/05/17, Wed PM
2 Timothy 2
Pastor Anderson
07/02/17, Sun PM
Who is End Times Babylon?
Pastor Anderson
07/02/17, Sun AM
Use It or Lose It
Pastor Anderson

June 2017

06/28/17, Wed PM
2 Timothy 1
Pastor Anderson
06/25/17, Sun PM
Oneness Modalist Heretics
Pastor Anderson
06/25/17, Sun AM
The Trinity in Scripture
Pastor Anderson
06/21/17, Wed PM
Pentecostal Oneness Doctrine Debunked
Pastor Anderson
06/18/17, Sun PM
Loving the Children of God
Pastor Anderson
06/18/17, Sun AM
The Importance of Our Friends
Pastor Anderson
06/14/17, Wed PM
Ephesians 6
Pastor Anderson
06/11/17, Sun PM
An Overview of the Book of Exodus
Pastor Anderson
06/11/17, Sun AM
The Song 'Imagine' in Light of the Bible
Pastor Anderson
06/07/17, Wed PM
Ephesians 5
Pastor Anderson
06/04/17, Sun PM
Two Problems with the Modern Versions
Pastor Anderson
06/04/17, Sun AM
Pants in the Bible
Pastor Anderson
06/02/17, Fri PM
Life is a Series of Battles
Pastor Anderson

May 2017

05/31/17, Wed PM
Ephesians 4
Pastor Anderson
05/28/17, Sun PM
An Overview of the Book of Genesis
Pastor Anderson
05/28/17, Sun AM
If the Light in Thee Be Darkness
Pastor Anderson
05/24/17, Wed PM
Ephesians 3
Pastor Anderson
05/21/17, Sun PM
2 Samuel 1
Pastor Anderson
05/21/17, Sun AM
Growing in Faith
Pastor Anderson
05/17/17, Wed PM
Ephesians 2
Pastor Anderson
05/14/17, Sun PM
Evidence of Salvation
Pastor Anderson
05/14/17, Sun AM
Honour Thy Mother
Pastor Anderson
05/10/17, Wed PM
Team Malawi
Bro. Garrett Kirchway
05/07/17, Sun PM
Refuse the Younger Widows
Pastor Anderson
05/07/17, Sun AM
If You Won't Work Then You Shouldn't Eat
Pastor Anderson
05/03/17, Wed PM
Ephesians 1
Pastor Anderson

April 2017

04/30/17, Sun PM
The Timing of the Rapture
Pastor Anderson
04/30/17, Sun AM
I Being in the Way The Lord Led Me
Pastor Anderson
04/26/17, Wed PM
Jeremiah 52
Pastor Anderson
04/23/17, Sun PM
Choose Your Suffering
Pastor Anderson
04/23/17, Sun AM
Greek: the Language of the New Testament
Pastor Anderson
04/20/17, Thu PM
When Followers Won't Take a Public Stand
Pastor Jimenez
04/19/17, Wed PM
Why Sit We Here Until We Die?
Pastor Jimenez
04/16/17, Sun PM
Suffering Makes Us Better
Pastor Anderson
04/16/17, Sun AM
The Blessing of Turning from Sin
Pastor Anderson
04/12/17, Wed PM
Jeremiah 51
Pastor Anderson
04/09/17, Sun PM
A Famine of Hearing God's Word
Pastor Anderson
04/09/17, Sun AM
Persecution
Pastor Anderson
04/07/17, Fri PM
Take Heed How Ye Hear
Pastor Anderson
04/05/17, Wed PM
Jeremiah 50
Pastor Anderson
04/02/17, Sun PM
Them That Defile Themselves with Mankind
Pastor Anderson
04/02/17, Sun AM
A Strategy to Evangelize the Entire World
Pastor Anderson

March 2017

03/31/17, Fri PM
Their Rock is Not as Our Rock
Pastor Anderson
03/29/17, Wed PM
Jeremiah 49
Pastor Anderson
03/26/17, Sun PM
Good Sportsmanship
Pastor Anderson
03/26/17, Sun AM
Making Wise the Simple
Pastor Anderson
03/15/17, Wed PM
Jeremiah 48
Pastor Anderson
03/19/17, Sun PM
The Shack Exposed - Part 2
Pastor Anderson
03/19/17, Sun AM
The Shack Exposed - Part 1
Pastor Anderson
03/15/17, Wed PM
Jeremiah 47
Pastor Anderson
03/12/17, Sun PM
Behaving in the House of God
Pastor Anderson
03/12/17, Sun AM
The Humiliation of Christ: Accusation
Pastor Anderson
03/09/17, Thu PM
The Truth about Hinduism
Documentary
03/08/17, Wed PM
Jeremiah 46
Pastor Anderson
03/05/17, Sun PM
Having Fellowship with Devils
Pastor Anderson
03/05/17, Sun AM
The Humiliation of Christ: Rejection
Pastor Anderson
03/01/17, Wed PM
Auditing a Missionary
Bro Garrett Kirchway

February 2017

02/26/17, Sun PM
Fake Spirituality
Pastor Anderson
02/26/17, Sun AM
The Humiliation of Christ: Poverty
Pastor Anderson
02/22/17, Wed PM
Jeremiah 45
Pastor Anderson
02/19/17, Sun PM
Hindrances to Getting Saved
Pastor Anderson
02/19/17, Sun AM
The Book of Psalms
Pastor Anderson
02/17/17, Fri PM
Burn that Way After All
Documentary
02/15/17, Wed PM
Jeremiah 44
Pastor Anderson
02/12/17, Sun PM
Why Church Nurseries are Unbiblical
Pastor Anderson
02/12/17, Sun AM
The Workers of Iniquity
Pastor Anderson
02/12/17, Sun AM
South Africa Testimony
Bro. Chris Segura
02/08/17, Wed PM
Jeremiah 43
Pastor Anderson
02/05/17, Sun PM
What is a Reprobate?
Pastor Anderson
02/05/17, Sun AM
Freemasonry in Light of the Bible
Pastor Anderson
02/01/17, Wed PM
Jeremiah 42
Pastor Anderson

January 2017

01/29/17, Sun PM
There is Only One God
Pastor Anderson
01/29/17, Sun AM
The Financial Philosophy of FWBC
Pastor Anderson
01/25/17, Wed PM
Jeremiah 41
Pastor Anderson
01/22/17, Sun PM
False Teachings of Hinduism and the Bhagavad Gita
Pastor Anderson
01/22/17, Sun AM
Self Control
Pastor Anderson
01/18/17, Wed PM
Jeremiah 40
Pastor Anderson
01/15/17, Sun PM
The Baby Boomer Generation
Pastor Anderson
01/15/17, Sun AM
The Sinner's Prayer
Pastor Anderson
April 2016
The Sword of Gideon
Pastor Anderson
01/11/17, Wed PM
Jeremiah 39
Pastor Anderson
01/08/17, Sun PM
Bible Prophecy Foundations
Pastor Anderson
01/08/17, Sun AM
Double Minded and Unstable
Pastor Anderson
01/04/17, Wed PM
Jeremiah 38
Pastor Anderson
01/01/17, Sun PM
The Ostrich vs. the Eagle
Pastor Anderson
01/01/17, Sun AM
Baptism
Pastor Anderson

December 2016

12/28/16, Wed PM
Jeremiah 37
Pastor Anderson
12/25/16, Sun PM
The Seed of the Woman
Pastor Anderson
12/25/16, Sun AM
God Was Manifest in the Flesh
Pastor Anderson
12/21/16, Wed PM
Jeremiah 36
Pastor Anderson
12/18/16, Sun PM
Lessons from Jonestown
Pastor Anderson
12/18/16, Sun AM
Rewards for Serving Christ
Pastor Anderson
12/14/16, Wed PM
Jeremiah 35
Pastor Anderson
12/11/16, Sun PM
Common Sense Missions
Pastor Anderson
12/11/16, Sun AM
Hair Length & 1 Corinthians 11
Pastor Anderson
12/10/16, Sat PM
God the Investor (New Jersey)
Pastor Anderson
12/08/16, Thu PM
Deceived by Alcohol (Guyana)
Pastor Anderson
12/07/16, Wed PM
Founded on the Rock (Guyana)
Pastor Anderson
12/07/16, Wed AM
I Know Thy Works (Guyana)
Pastor Anderson
12/04/16, Sun PM
Bible Principles on Dating
Pastor Anderson
12/04/16, Sun AM
Saved by the Word
Pastor Anderson
12/04/16, Sun PM
Zeal Not According to Knowledge
Bro Garrett Kirchway
12/04/16, Sun AM
The Adventures of Malawi
Bro Garrett Kirchway

November 2016

11/27/16, Sun PM
Reaping Where You Sow
Pastor Anderson
11/27/16, Sun AM
The Great Commission
Pastor Anderson
11/16/16, Wed PM
Jeremiah 33
Pastor Anderson
11/13/16, Sun PM
Patience When Teaching
Pastor Anderson
11/13/16, Sun AM
The Christian's Hate Life
Pastor Anderson
11/09/16, Wed PM
Jeremiah 32
Pastor Anderson
11/06/16, Sun PM
Praise the Lord
Pastor Anderson
11/06/16, Sun AM
David's Mighty Men
Pastor Anderson
11/02/16, Wed PM
Jeremiah 31
Pastor Anderson

October 2016

10/30/16, Sun PM
Jesus Descended into Hell
Pastor Anderson
10/30/16, Sun AM
Things that are Really Scary
Pastor Anderson
10/26/16, Wed PM
Jeremiah 30
Pastor Anderson
10/23/16, Sun PM
Making Yourself of No Reputation
Pastor Anderson
10/23/16, Sun AM
Animals in the Bible: Workers
Pastor Anderson
10/19/16, Wed PM
Jeremiah 29
Pastor Anderson
10/16/16, Sun PM
Lean Not Unto Thine Own Understanding
Pastor Anderson
10/16/16, Sun AM
What Doth It Profit?
Pastor Anderson
10/12/16, Wed PM
Jeremiah 28
Pastor Anderson
10/09/16, Sun PM
The Purpose of the Devil
Pastor Anderson
10/09/16, Sun AM
Tattlers and Talebearers
Pastor Anderson
10/05/16, Wed PM
Jeremiah 27
Pastor Anderson
10/02/16, Sun PM
Power and Judgment
Bro Garrett Kirchway
10/02/16, Sun AM
Loving Your Children
Pastor Anderson

September 2016

09/30/16, Wed PM
Pray for America
Pastor Anderson
09/28/16, Wed PM
Living the Book of Acts
Pastor Anderson
09/18/16, Sun PM
Fear vs. Power
Pastor Anderson
09/18/16, Sun AM
A Living Sacrifice unto God
Pastor Anderson
09/18/16, Sun PM
The Life of Elimelech
Bro Matthew Stucky
09/18/16, Sun AM
The War was of God
Bro Matthew Stucky
09/14/16, Wed PM
The Cost of Discipleship
Bro Garrett Kirchway
09/11/16, Sun PM
There are Many Adversaries
Pastor Anderson
09/11/16, Sun AM
The Leading Causes of Divorce
Pastor Anderson
09/07/16, Wed PM
Jeremiah 26
Pastor Anderson
09/04/16, Sun PM
In the Days of Thy Youth
Pastor Anderson
09/04/16, Sun AM
Jesus in the Book of Hebrews
Pastor Anderson

August 2016

08/31/16, Wed PM
Jeremiah 25
Pastor Anderson
08/28/16, Sun PM
Soulwinning Dos and Don'ts
Pastor Anderson
08/28/16, Sun AM
Turning Grace into Lasciviousness
Pastor Anderson
08/24/16, Wed PM
Jeremiah 24
Pastor Anderson
08/21/16, Sun PM
Turning Romans 7 on its Head
Pastor Anderson
08/21/16, Sun AM
Blacking Out While Drunk
Pastor Anderson
08/17/16, Wed PM
Jeremiah 23
Pastor Anderson
08/14/16, Sun PM
Lawsuits Among Christians
Pastor Anderson
08/14/16, Sun AM
Charity in 1 Corinthians 13
Pastor Anderson
08/07/16, Sun PM
Branches Running Over the Wall
Pastor Anderson
08/07/16, Sun AM
The Bad Example of Japan
Pastor Anderson
08/03/16, Wed PM
Jeremiah 22
Pastor Anderson

July 2016

07/31/16, Sun PM
The Skills to Serve in the Church
Pastor Anderson
07/31/16, Sun AM
Stumblingblocks
Pastor Anderson
07/28/16, Thu PM
The Signs of the Times
Pastor Anderson
07/27/16, Wed PM
Jeremiah 21
Pastor Anderson
07/24/16, Sun PM
Starting Churches and Ordaining Elders
Pastor Anderson
07/24/16, Sun AM
Be One of the Few
Pastor Anderson
07/20/16, Wed PM
Jeremiah 20
Pastor Anderson
07/17/16, Sun AM
Rejected and Nigh unto Cursing (Hebrews 6)
Pastor Anderson
07/13/16, Wed PM
Jeremiah 19
Pastor Anderson
07/10/16, Sun PM
A Great Falling Away
Pastor Anderson
07/10/16, Sun AM
Loosen your Grip
Pastor Anderson
07/06/16, Wed PM
Jeremiah 18
Pastor Anderson
07/03/16, Sun PM
Hard Words in the KJV
Pastor Anderson
07/03/16, Sun AM
Learn by Doing
Pastor Anderson

June 2016

06/29/16, Wed PM
Jeremiah 17
Pastor Anderson
06/26/16, Sun PM
In the Name of Jesus
Bro Garrett Kirchway
06/26/16, Sun AM
Pornography and Prostitution
Pastor Anderson
06/22/16, Wed PM
The Sodomites will Never Stop Us (Jeremiah 16)
Pastor Anderson
06/19/16, Sun PM
The Fearful and Unbelieving
Pastor Anderson
06/19/16, Sun AM
The Enemies of Moses
Pastor Anderson
06/15/16, Wed PM
Jeremiah 15
Pastor Anderson
06/12/16, Sun PM
Unity in the Local Church
Pastor Anderson
06/12/16, Sun AM
Separate 2016
Pastor Anderson
Camping Trip
Things that are Precious
Pastor Anderson
06/08/16, Wed PM
Jeremiah 14
Pastor Anderson
06/05/16, Sun PM
A Ready Scribe
Pastor Anderson
06/05/16, Sun AM
Animal Rights in Light of the Bible
Pastor Anderson
06/01/16, Wed PM
Jeremiah 13
Pastor Anderson

May 2016

05/29/16, Sun PM
The Tree is Known by His Fruit
Pastor Anderson
05/29/16, Sun AM
Will a Man Rob God?
Pastor Anderson
05/25/16, Wed PM
Jeremiah 12
Pastor Anderson
05/22/16, Sun PM
To the Romans
Pastor Anderson
05/22/16, Sun AM
Bible Principles for Missions
Pastor Anderson
05/18/16, Wed PM
Jeremiah 11
Pastor Anderson
05/15/16, Sun PM
Drunken with the Blood of the Saints
Pastor Anderson
05/15/16, Sun AM
The Roman Catholic Inquisition
Pastor Anderson
05/11/16, Wed PM
Jeremiah 10
Pastor Anderson
05/08/16, Sun PM
I Praise You Not
Pastor Anderson
05/08/16, Sun AM
Staying Right vs Getting Right
Pastor Anderson
05/04/16, Wed PM
Jeremiah 9
Pastor Anderson
05/01/16, Sun PM
The Writing of the New Testament
Pastor Anderson
05/01/16, Sun AM
Too Little Too Late
Pastor Anderson
05/01/16, Movie
Professing Themselves to be Wise
Pastor Anderson

April 2016

04/27/16, Wed PM
Jeremiah 8
Pastor Anderson
04/24/16, Sun PM
Iceland: a Nation of Bastards
Pastor Anderson
04/24/16, Sun AM
The Preservation of the Old Testament
Pastor Anderson
04/17/16, Sun AM
Zimri Must Die
Bro Corbin Ressl
04/10/16, Sun PM
Where Did We Get the Bible?
Pastor Anderson
04/10/16, Sun AM
Christ Who is Our Life
Pastor Anderson
04/06/16, Wed PM
Jeremiah 7
Pastor Anderson
04/03/16, Sun PM
The Homo Agenda vs Reality
Pastor Anderson
04/03/16, Sun AM
Babylon in the End Times
Pastor Anderson

March 2016

03/30/16, Wed PM
Jeremiah 6
Pastor Anderson
03/27/16, Sun AM
Unto Us Which are Saved
Pastor Anderson
03/23/16, Wed PM
The Weight of a Guilty Conscience
Bro Corbin Ressl
03/20/16, Sun PM
God's Plan B for Our Lives
Pastor Anderson
03/20/16, Sun AM
How to Learn
Pastor Anderson
03/16/16, Wed PM
Jeremiah 5
Pastor Anderson
03/13/16, Sun PM
Veganism in Light of the Bible
Pastor Anderson
03/13/16, Sun AM
Women's Clothing
Pastor Anderson
03/09/16, Wed PM
Jeremiah 4
Pastor Anderson
03/06/16, Sun PM
Being Paid According to Your Work
Pastor Anderson
03/06/16, Sun AM
Non-Denominational
Pastor Anderson
03/02/16, Wed PM
Jeremiah 3
Pastor Anderson

February 2016

02/28/16, Sun PM
Preferences vs Convictions
Pastor Anderson
02/28/16, Sun AM
Why There are Four Gospels
Pastor Anderson
02/25/16, Thu PM
How Forcible are Right Words
Pastor Anderson
02/24/16, Wed PM
Jeremiah 2
Pastor Anderson
02/21/16, Sun PM
A Doer of the Work
Pastor Anderson
02/21/16, Sun AM
God is Always Right
Pastor Anderson
02/17/16, Wed PM
Jeremiah 1
Pastor Anderson
02/14/16, Sun PM
The Everlasting Punishment of Hell
Pastor Anderson
02/14/16, Sun AM
Murmuring and Complaining
Pastor Anderson
02/10/16, Wed PM
Zechariah 14
Pastor Anderson
02/07/16, Sun PM
Overload in the Christian Life
Bro. Clint Anderson
02/07/16, Sun AM
Without God in the World
Pastor Anderson
02/03/16, Wed PM
Zechariah 13
Pastor Anderson

January 2016

01/31/16, Sun PM
Gog and Magog
Pastor Anderson
01/31/16, Sun AM
The Criminal Injustice System
Pastor Anderson
01/27/16, Wed PM
Zechariah 12
Pastor Anderson
01/24/16, Sun PM
Star Wars in Light of the Bible
Pastor Anderson
01/24/16, Sun AM
Science Fiction Religion
Pastor Anderson
01/20/16, Wed PM
Zechariah 11
Pastor Anderson
01/17/16, Sun PM
Leprosy
Pastor Anderson
01/17/16, Sun AM
Giving Christianity a Bad Name
Pastor Anderson
01/06/16, Wed PM
Zechariah 10
Pastor Anderson
01/03/16, Sun PM
God's Word vs. Vain Tradition
Pastor Anderson
01/03/16, Sun AM
Delighting Yourself in the Lord
Pastor Anderson

December 2015

12/30/15, Wed PM
Zechariah 9
Pastor Anderson
12/27/15, Sun PM
4 Types of False Prophets
Pastor Anderson
12/27/15, Sun AM
Orthodoxy in Light of the Bible
Pastor Anderson
12/23/15, Wed PM
The Miracle of Jesus' Birth
Pastor Anderson
12/20/15, Sun PM
Ordaining Pastors and Deacons
Pastor Anderson
12/20/15, Sun AM
Lengthen thy Cords and Strengthen thy Stakes
Pastor Anderson
12/16/15, Wed PM
Zechariah 8
Pastor Anderson
12/13/15, Sun PM
Communion or the Lord's Supper
Pastor Anderson
12/13/15, Sun AM
Worship
Pastor Anderson
12/09/15, Wed PM
Zechariah 7
Pastor Anderson
12/06/15, Sun PM
Thoughts on Christmas
Pastor Anderson
12/06/15, Sun AM
The Spirit, the Water, and the Blood
Pastor Anderson
12/02/15, Wed PM
Zechariah 6
Pastor Anderson

November 2015

11/29/15, Sun PM
Not Satisfied with Abundance
Pastor Anderson
11/29/15, Sun AM
Have They Not All Heard?
Pastor Anderson
11/25/15, Wed PM
Zechariah 5
Pastor Anderson
11/22/15, Sun PM
Psalm 119 (Aleph-He)
Pastor Anderson
11/22/15, Sun AM
Cursed and Blessed Children
Pastor Anderson
11/20/15, Fri PM
The New World Order of Babylon
Pastor Anderson
April 2015
Preaching the Gospel to the Navajo Nation
Pastor Anderson
11/18/15, Wed PM
Zechariah 4
Pastor Anderson
11/15/15, Sun PM
The Sinful Nation of France
Pastor Anderson
11/15/15, Sun AM
Buying and Selling at Church
Pastor Anderson
11/11/15, Wed PM
Zechariah 3
Pastor Anderson
11/08/15, Sun PM
Wine in the Bible
Pastor Anderson
11/08/15, Sun AM
Be Sober, Be Vigilant
Pastor Anderson
11/04/15, Wed PM
Zechariah 2
Pastor Anderson
11/01/15, Sun PM
Scientology in Light of the Bible
Pastor Anderson
11/01/15, Sun AM
Things that Don't Matter
Pastor Anderson

October 2015

10/28/15, Wed PM
Zechariah 1
Pastor Anderson
10/25/15, Sun PM
A Faithful and Wise Steward
Pastor Anderson
10/25/15, Sun AM
A Sin unto Death
Pastor Anderson
10/21/15, Wed PM
Christians who Don't Read the Bible
Pastor Jiménez
10/18/15, Sun PM
Jesus in the Book of Revelation
Pastor Anderson
10/18/15, Sun AM
If the Foundations be Destroyed
Pastor Anderson
10/14/15, Wed PM
Galatians 6
Pastor Anderson
10/11/15, Sun PM
Pride vs. Strong Leadership
Pastor Anderson
10/11/15, Sun AM
Puffed Up and Arrogant
Pastor Anderson
10/07/15, Wed PM
Galatians 5
Pastor Anderson
10/04/15, Sun PM
Transhumanism in Light of the Bible
Pastor Anderson
10/04/15, Sun AM
Serve the Lord with Gladness
Pastor Anderson

September 2015

09/30/15, Wed PM
Galatians 4
Pastor Anderson
09/27/15, Sun PM
Desiring to be Seen of Men
Pastor Anderson
09/27/15, Sun AM
Pope Francis and His Lies
Pastor Anderson
09/20/15, Sun PM
Raising Godly Children
Pastor Anderson
09/20/15, Sun AM
God's Heart for the Team
Pastor Anderson
09/16/15, Wed PM
Galatians 3
Pastor Anderson
09/13/15, Sun PM
Jonah Chapters 3-4
Pastor Anderson
09/13/15, Sun AM
Jonah Chapters 1-2
Pastor Anderson
09/09/15, Wed PM
Galatians 2
Pastor Anderson
09/06/15, Sun PM
Biblical Marriage Advice
Pastor Anderson
09/06/15, Sun AM
Insanity in Light of the Bible
Pastor Anderson
09/02/15, Wed PM
Galatians 1
Pastor Anderson

August 2015

08/30/15, Sun PM
Like a Net Cast into the Sea
Pastor Anderson
08/30/15, Sun AM
What Will Ye Do in the End Thereof?
Pastor Anderson
08/28/15, Fri PM
Go Big or Go Home!
Pastor Anderson
08/26/15, Wed PM
2 Thessalonians 3
Pastor Anderson
08/23/15, Sun PM
Departing from the Faith in the Latter Times
Pastor Anderson
08/23/15, Sun AM
Blessed is He that Readeth
Pastor Anderson
08/19/15, Wed PM
2 Thessalonians 2
Pastor Anderson
08/16/15, Sun PM
An Overview of the Entire Bible
Pastor Anderson
08/16/15, Sun AM
The New Morality vs. God's Word
Pastor Anderson
08/12/15, Wed PM
2 Thessalonians 1
Pastor Anderson
08/09/15, Sun PM
Ye are God's Building
Pastor Anderson
08/09/15, Sun AM
Hypocrites
Pastor Anderson
08/05/15, Wed PM
1 Thessalonians 5
Pastor Anderson
08/02/15, Sun PM
The Ark is Not the Problem
Pastor Anderson
08/02/15, Sun AM
Homeschooling
Pastor Anderson

July 2015

07/29/15, Wed PM
1 Thessalonians 4
Pastor Anderson
07/26/15, Sun PM
Your Body is the Temple
Pastor Anderson
07/26/15, Sun AM
All Scripture is Profitable for Doctrine
Pastor Anderson
07/22/15, Wed PM
1 Thessalonians 3
Pastor Anderson
07/19/15, Sun PM
Avoiding Adultery
Pastor Anderson
07/19/15, Sun AM
Nakedness, Modesty, and Breastfeeding
Pastor Anderson
07/15/15, Wed PM
1 Thessalonians 2
Pastor Anderson
07/12/15, Sun PM
Presenting the Gospel
Pastor Anderson
07/12/15, Sun AM
Restoring the Repentant
Pastor Anderson
07/08/15, Wed PM
1 Thessalonians 1
Pastor Anderson
07/05/15, Sun PM
Getting Started Soul-winning
Pastor Anderson
07/05/15, Sun AM
Pride
Pastor Anderson
07/01/15, Wed PM
2 Samuel 24
Pastor Anderson

June 2015

06/28/15, Sun PM
The Words the Holy Ghost Teaches
Pastor Anderson
06/28/15, Sun AM
Lessons from Dearborn
Pastor Anderson
06/24/15, Wed PM
Hell
Corbin Ressl
06/21/15, Sun PM
The Trinity
Pastor Anderson
06/21/15, Sun AM
When the Cat's Away, the Mice will Play
Pastor Anderson
06/05/15, Fri PM
Shake Off the Dust of Your Feet
Pastor Anderson
06/14/15, Sun PM
The Gospel to the Gentiles
Pastor Anderson
06/14/15, Sun AM
Sikhism in Light of the Bible
Pastor Anderson
06/10/15, Wed PM
2 Samuel 22
Pastor Anderson
06/07/15, Sun PM
A Generation of Children
Pastor Anderson
06/07/15, Sun AM
6 Types of Prayer
Pastor Anderson
06/03/15, Wed PM
2 Samuel 21
Pastor Anderson

May 2015

05/31/15, Sun PM
Vain Jangling
Pastor Anderson
05/31/15, Sun AM
Living in the Last Days
Pastor Anderson
05/27/15, Wed PM
2 Samuel 20
Pastor Anderson
05/24/15, Sun PM
Parachurch Ministries
Pastor Anderson
05/24/15, Sun AM
Jesus in Isaiah 53
Pastor Anderson
05/20/15, Wed PM
2 Samuel 19
Pastor Anderson
05/17/15, Sun PM
Islam in Light of the Bible 2
Pastor Anderson
05/17/15, Sun AM
Get to Work!
Pastor Anderson
05/13/15, Wed PM
2 Samuel 18
Pastor Anderson
05/11/15, Mon PM
Marching to Zion - Documentary
Pastor Anderson
05/10/15, Sun PM
Islam in Light of the Bible 1
Pastor Anderson
05/10/15, Sun AM
Loving Your Wife
Pastor Anderson
05/06/15, Wed PM
2 Samuel 17
Pastor Anderson
05/03/15, Sun PM
Resist the Devil!
Pastor Anderson
05/03/15, Sun AM
Having Character
Pastor Anderson

April 2015

04/29/15, Wed PM
2 Samuel 16
Pastor Anderson
04/26/15, Sun PM
Deal Breakers
Pastor Anderson
04/26/15, Sun AM
Woe unto the Pastors!
Pastor Anderson
04/25/15, Sat AM
The Seven Seals of Revelation
Pastor Anderson
04/22/15, Wed PM
2 Samuel 15
Pastor Anderson
04/19/15, Sun PM
Buddhism and Catholicism
Pastor Anderson
04/19/15, Sun AM
Buddhism in Light of the Bible
Pastor Anderson
04/15/15, Wed PM
2 Samuel 14
Pastor Anderson
04/12/15, Sun PM
Romans 11 Verse by Verse
Pastor Anderson
04/12/15, Sun AM
Hinduism in Light of the Bible
Pastor Anderson
04/08/15, Wed PM
2 Samuel 13
Pastor Anderson
04/05/15, Sun PM
Stammering Lips and an Another Tongue
Pastor Anderson
04/05/15, Sun AM
The Significance of the Resurrection
Pastor Anderson

March 2015

03/29/15, Sun PM
Speaking with Tongues
Pastor Anderson
03/29/15, Sun AM
Sympathy
Pastor Anderson
03/25/15, Wed PM
2 Samuel 12
Pastor Anderson
03/22/15, Sun PM
Loyalty
Pastor Anderson
03/22/15, Sun AM
Women Working in Light of the Bible
Pastor Anderson
03/18/15, Wed PM
2 Samuel 11
Pastor Anderson
03/15/15, Sun PM
Defying God by Sinning Willfully
Pastor Anderson
03/15/15, Sun AM
Teaching by Example
Pastor Anderson
03/11/15, Wed PM
2 Samuel 10
Pastor Anderson
03/08/15, Sun PM
The Devil's Master Plan for the End Times
Pastor Anderson
03/08/15, Sun AM
The Bishop, the Elder, and the Pastor
Pastor Anderson
03/04/15, Wed PM
2 Samuel 9
Pastor Anderson
03/01/15, Sun PM
Seventh Day Adventist Cult
Pastor Anderson
03/01/15, Sun AM
Repentance in the Book of Acts
Pastor Anderson

February 2015

02/25/15, Wed PM
2 Samuel 8
Pastor Anderson
02/22/15, Sun PM
Bringing Forth Fruit unto God
Pastor Anderson
02/22/15, Sun AM
Sins of the Tongue
Pastor Anderson
02/19/15, Thu PM
Don't Be Afraid
Pastor Anderson
02/18/15, Wed PM
2 Samuel 7
Pastor Anderson
02/15/15, Sun PM
Choose Life
Pastor Anderson
02/15/15, Sun AM
Gird Up the Loins of Your Mind
Pastor Anderson
02/11/15, Wed PM
2 Samuel 6
Pastor Anderson
02/08/15, Sun PM
The Old Man vs. the New Man
Pastor Anderson
02/08/15, Sun AM
Temptations
Pastor Anderson
02/04/15, Wed PM
2 Samuel 5
Pastor Anderson
02/01/15, Sun PM
Commandments in Exodus 8 (90-97)
Pastor Anderson
02/01/15, Sun AM
Why We are Baptist
Pastor Anderson

January 2015

01/28/15, Wed PM
2 Samuel 4
Pastor Anderson
01/25/15, Sun PM
Commandments in Exodus 7 (76-89)
Pastor Anderson
01/25/15, Sun AM
Singles, Dating, and Marriage
Pastor Anderson
01/21/15, Wed PM
2 Samuel 3
Pastor Anderson
01/18/15, Sun PM
The Words of the Wise
Pastor Anderson
01/18/15, Sun AM
Earthly, Sensual, Devilish
Pastor Anderson
01/14/15, Wed AM
Documentary - Marxist Lucifer King
Pastor Anderson
01/14/15, Wed PM
2 Samuel 2
Pastor Anderson
01/11/15, Sun PM
Martin Luther King Jr Exposed
Pastor Anderson
01/11/15, Sun AM
The Old Testament is Our Example
Pastor Anderson
01/04/15, Sun PM
Old Testament Appearances of Jesus
Pastor Anderson
01/04/15, Sun AM
The Sins of the 7 Churches - Part 2
Pastor Anderson

December 2014

12/31/14, Wed PM
Documentary - The Truth about Birth Control
Pastor Anderson
12/31/14, Wed PM
Mark 16
Pastor Anderson
12/28/14, Sun PM
Why Birth Control is Wrong
Pastor Anderson
12/28/14, Sun AM
The Sins of the 7 Churches - Part 1
Pastor Anderson
12/24/14, Wed PM
The Shepherds and the Birth of Christ
Pastor Anderson
12/22/14, Mon PM
Documentary - AIDS: the Judgment of God
Pastor Anderson
12/21/14, Sun PM
Commonly Twisted Scriptures - Part 2
Pastor Anderson
12/21/14, Sun AM
Loving the Truth
Pastor Anderson
12/17/14, Wed PM
Mark 15
Pastor Anderson
12/14/14, Sun PM
Commonly Twisted Scriptures - Part 1
Pastor Anderson
12/14/14, Sun AM
Doing Things for the Right Reason
Pastor Anderson
12/10/14, Wed PM
Mark 14
Pastor Anderson
12/07/14, Sun PM
Being a Psalm 23 Husband
Pastor Anderson
12/07/14, Sun AM
The Cost of Serving Jesus
Pastor Anderson
12/03/14, Wed PM
Mark 13
Pastor Anderson

November 2014

11/30/14, Sun PM
AIDS: the Judgement of God
Pastor Anderson
11/30/14, Sun AM
Godly Sorrow vs the Sorrow of the World
Pastor Anderson
11/26/14, Wed PM
Mark 12
Pastor Anderson
11/23/14, Sun PM
Some New Thing
Pastor Anderson
11/23/14, Sun AM
Thoughts on Thanksgiving
Pastor Anderson
11/19/14, Wed PM
Mark 11
Pastor Anderson
11/16/14, Sun PM
Mark 10: Children, Breastfeeding, etc.
Pastor Anderson
11/16/14, Sun AM
The Pastor's Wife
Pastor Anderson
11/12/14, Wed PM
Mark 10: Divorce and Remarriage
Pastor Anderson
11/09/14, Sun PM
The Life of Esau
Pastor Anderson
11/09/14, Sun AM
Positive Only Preaching
Pastor Anderson
11/05/14, Wed PM
Mark 9
Pastor Anderson
11/02/14, Sun PM
Bastard Barry
Pastor Anderson
11/02/14, Sun AM
The Year of Jubile
Pastor Anderson

October 2014

10/29/14, Wed PM
Mark 8
Pastor Anderson
10/28/14, Tue PM
Wedding Sermon on Psalm 23
Pastor Anderson
10/26/14, Sun PM
I Sought for a Man
Pastor Anderson
10/22/14, Wed PM
Mark 7
Pastor Anderson
10/19/14, Sun PM
Getting Along in Church and Marriage
Pastor Anderson
10/19/14, Sun AM
Using the Right Words
Pastor Anderson
10/15/14, Wed PM
Mark 6
Pastor Anderson
10/12/14, Sun PM
Back to Bethel
Pastor Anderson
10/12/14, Sun AM
The Definition of Worldliness
Pastor Anderson
10/08/14, Wed PM
Mark 5
Pastor Anderson
10/05/14, Sun PM
Commandments in Exodus 6 (66-75)
Pastor Anderson
10/05/14, Sun AM
Do it Heartily
Pastor Anderson
10/01/14, Wed PM
Mark 4
Pastor Anderson

September 2014

09/28/14, Sun PM
Commandments in Exodus 5 (54-65)
Pastor Anderson
09/28/14, Sun AM
Left Behind
Pastor Anderson
09/24/14, Wed PM
Mark 3
Pastor Anderson
09/23/14, Movie
After the Tribulation
Pastor Anderson
09/21/14, Sun PM
Commandments in Exodus 4 (45-53)
Pastor Anderson
09/21/14, Sun AM
Interracial Marriage
Pastor Anderson
09/17/14, Wed PM
Mark 2
Pastor Anderson
09/14/14, Sun PM
Commandments in Exodus 3 (37-44)
Pastor Anderson
09/14/14, Sun AM
Finish What You Start
Pastor Anderson
09/10/14, Wed PM
Mark 1
Pastor Anderson
09/07/14, Sun PM
Commandments in Exodus 2 (21-36)
Pastor Anderson
09/07/14, Sun AM
Put on the Whole Armor of God
Pastor Anderson
09/03/14, Wed PM
Job 42
Pastor Anderson

August 2014

08/31/14, Sun PM
Commandments in Exodus 1 (14-20)
Pastor Anderson
08/31/14, Sun AM
Why Should We Forgive?
Pastor Anderson
08/27/14, Wed PM
Job 41
Pastor Anderson
08/24/14, Sun PM
Commandments in Genesis (1-13)
Pastor Anderson
08/24/14, Sun AM
Ordination of Donnie Romero
Pastor Anderson
08/20/14, Wed PM
Job 40
Pastor Anderson
08/17/14, Sun PM
Literal vs Figurative
Pastor Anderson
08/17/14, Sun AM
Denying Self
Pastor Anderson
08/13/14, Wed PM
Job 39
Pastor Anderson
08/10/14, Sun PM
Marriage Advice
Pastor Anderson
08/10/14, Sun AM
Being Faithful
Pastor Anderson
08/06/14, Wed PM
Job 38
Pastor Anderson
08/03/14, Sun PM
The Way of Cain
Pastor Anderson
08/03/14, Sun AM
Tithing in the New Testament
Pastor Anderson

July 2014

07/30/14, Wed PM
Job 37
Pastor Anderson
07/27/14, Sun PM
The Jews and Their Lies - Part 2
Pastor Anderson
07/27/14, Sun AM
The Jews and Their Lies - Part 1
Pastor Anderson
07/23/14, Wed PM
Job 36
Pastor Anderson
07/20/14, Sun PM
The Messiah in the Old Testament
Pastor Anderson
07/20/14, Sun AM
Attributes of a Godly Woman
Pastor Anderson
07/16/14, Wed PM
Job 35
Pastor Anderson
07/13/14, Sun PM
Commonism vs Communism
Pastor Anderson
07/13/14, Sun AM
501c3 Churches
Pastor Anderson
07/09/14, Wed PM
Job 34
Pastor Anderson
07/06/14, Sun PM
Mary vs Martha
Pastor Anderson
07/06/14, Sun AM
Lead Us Not into Temptation
Pastor Anderson
07/02/14, Wed PM
Job 33
Pastor Anderson

June 2014

06/29/14, Sun PM
Contending with Horses
Pastor Anderson
06/29/14, Sun AM
Hagar and Ishmael
Pastor Anderson
06/25/14, Wed PM
Job 32
Pastor Anderson
06/22/14, Sun PM
Soul-winning Instruction 2
Pastor Anderson
06/15/14, Sun AM
Soul-winning Instruction 1
Pastor Anderson
06/18/14, Wed PM
Job 31
Pastor Anderson
06/15/14, Sun PM
The Name of God
Pastor Anderson
06/15/14, Sun AM
Expectations for Your Children
Pastor Anderson
06/11/14, Wed PM
Job 30
Pastor Anderson
06/08/14, Sun PM
Being Friendly
Pastor Anderson
06/08/14, Sun AM
Strange Fire before the Lord
Pastor Anderson
06/04/14, Wed PM
Job 29
Pastor Anderson
06/01/14, Sun PM
Thankfulness
Donnie Romero
06/01/14, Sun AM
Wolves in Sheep's Clothing
Pastor Anderson

May 2014

05/28/14, Wed PM
Job 28
Pastor Anderson
05/25/14, Sun PM
Polygamy
Pastor Anderson
05/25/14, Sun AM
Who are the Real Jews?
Pastor Anderson
05/21/14, Wed PM
Job 27
Pastor Anderson
05/18/14, Sun PM
Whom Do Men Say That I Am?
Pastor Anderson
05/18/14, Sun AM
An Omer for Every Man
Pastor Anderson
05/14/14, Wed PM
Job 26
Pastor Anderson
05/11/14, Sun PM
Having a Plan
Pastor Anderson
05/11/14, Sun AM
Making Your Mother Proud
Pastor Anderson
05/07/14, Wed PM
Job 25
Pastor Anderson
05/04/14, Sun PM
The Sin of Foolishness
Pastor Anderson
05/04/14, Sun AM
Evil Thoughts
Pastor Anderson

April 2014

04/30/14, Wed PM
Job 24
Pastor Anderson
04/27/14, Sun PM
The Effects of Birth Control
Pastor Anderson
04/27/14, Sun AM
Heman vs Onan
Pastor Anderson
04/23/14, Wed PM
Job 23
Pastor Anderson
04/20/14, Sun PM
Be Not Righteous Over Much
Pastor Anderson
04/20/14, Sun AM
Easter: Fact and Fiction
Pastor Anderson
04/13/14, Sun PM
Dave Ramsey Exposed
Pastor Anderson
04/13/14, Sun AM
Why We Need Hard Preaching
Pastor Anderson
04/09/14, Wed PM
Job 22
Pastor Anderson
04/06/14, Sun PM
Compassion for the Unsaved - Part 2
Pastor Anderson
04/06/14, Sun AM
Compassion for the Unsaved - Part 1
Pastor Anderson
04/02/14, Wed PM
Job 21
Pastor Anderson

March 2014

03/30/14, Sun PM
Cheap Substitutes for Soul-winning
Pastor Anderson
03/30/14, Sun AM
Knowing the Will of God
Pastor Anderson
03/26/14, Wed PM
Job 20
Pastor Anderson
03/24/14, Movie
New World Order Bible Versions
Pastor Anderson
06/2013, Series
Revelation 21
Pastor Anderson
03/23/14, Sun PM
Women Preachers
Pastor Anderson
03/23/14, Sun AM
Afraid to Do What is Right
Pastor Anderson
03/21/14, Friday PM
The Labourer is Worthy of His Hire
Pastor Anderson
03/19/14, Wed PM
Job 19
Pastor Anderson
03/16/14, Sun PM
When NOT to Obey
Pastor Anderson
03/16/14, Sun AM
Wash and Be Clean
Pastor Anderson
03/12/14, Wed PM
Job 18
Pastor Anderson
03/09/14, Sun PM
Staying Out of Trouble
Pastor Anderson
03/05/14, Wed PM
Job 17
Pastor Anderson
03/02/14, Sun PM
Being Respectful
Pastor Anderson
03/02/14, Sun AM
Prove All Things
Donnie Romero

February 2014

02/26/14, Wed PM
Job 16
Pastor Anderson
02/23/14, Sun PM
Given to Hospitality
Pastor Anderson
02/23/14, Sun AM
Once Saved Always Saved
Pastor Anderson
02/19/14, Wed PM
Job 15
Pastor Anderson
02/16/14, Sun PM
One That Ruleth Well His Own House
Pastor Anderson
02/16/14, Sun AM
Deceptive Liberty
Pastor Anderson
02/12/14, Wed PM
Job 14
Pastor Anderson
02/09/14, Sun PM
Not a Novice
Pastor Anderson
02/09/14, Sun AM
God Hates Divorce
Pastor Anderson
02/05/14, Wed PM
Job 13
Pastor Anderson
02/02/14, Sun PM
Vigilance
Pastor Anderson
02/02/14, Sun AM
Intercessory Prayer
Pastor Anderson

January 2014

01/29/14, Wed PM
Job 12
Pastor Anderson
01/26/14, Sun PM
The Gainsaying of Core
Pastor Anderson
01/26/14, Sun AM
Pastors Being Paid
Pastor Anderson
01/19/14, Sun PM
Unicorns
Pastor Anderson
01/19/14, Sun AM
Blinding, Binding, and Grinding
Pastor Anderson
01/15/14, Wed PM
Job 11
Pastor Anderson
01/12/14, Sun PM
Abraham and Terah
Pastor Anderson
01/12/14, Sun AM
Where are They All?
Pastor Anderson
01/08/14, Wed PM
Job 10
Pastor Anderson
01/05/14, Sun PM
A Biblical View of Beauty
Pastor Anderson
01/05/14, Sun AM
Love One Another
Pastor Anderson
01/01/14, Wed PM
Job 9
Pastor Anderson

December 2013

12/29/13, Sun AM
Infertility
Pastor Anderson
12/25/13, Wed PM
Job 8
Pastor Anderson
12/22/13, Sun PM
Bible College
Pastor Anderson
12/22/13, Sun AM
Living by the Word
Pastor Anderson
12/18/13, Wed PM
Until He Comes
Donnie Romero
12/15/13, Sun PM
Exercise unto Godliness
Pastor Anderson
12/15/13, Sun AM
Hell in the Old Testament
Pastor Anderson
06/2013, Series
Revelation 17
Pastor Anderson
06/2013, Series
Revelation 13
Pastor Anderson
06/2013, Series
Revelation 11
Pastor Anderson
12/11/13, Wed PM
Job 7
Pastor Anderson
12/08/13, Sun PM
Should Christians Celebrate Christmas
Pastor Anderson
12/08/13, Sun AM
Laying the Axe unto the Root
Pastor Anderson
12/04/13, Wed PM
Stedfast
Donnie Romero
12/01/13, Sun PM
Come and See
Pastor Anderson
12/01/13, Sun AM
Leviticus 19 - Part 2
Pastor Anderson

November 2013

11/27/13, Wed PM
Job 6
Pastor Anderson
11/24/13, Sun PM
Leviticus 19 - Part 1
Pastor Anderson
11/24/13, Sun AM
Going Back to the Greek
Pastor Anderson
11/20/13, Wed PM
Job 5
Pastor Anderson
11/17/13, Sun PM
Suffer the Children
Pastor Anderson
11/17/13, Sun AM
Ordination of David Berzins
Pastor Anderson
11/10/13, Sun PM
The Life of Samson
Pastor Anderson
11/10/13, Sun AM
Avoiding Study Bibles and Commentaries
Pastor Anderson
11/06/13, Wed PM
Job 3
Pastor Anderson
11/03/13, Sun PM
Good Intentions
David Berzins
11/03/13, Sun AM
Disciplining Your Children
Pastor Anderson

October 2013

10/30/13, Wed PM
Job 2
Pastor Anderson
10/27/13, Sun PM
Leadership for Husbands
Pastor Anderson
10/27/13, Sun AM
Hebrews 11: Abraham to Moses
Pastor Anderson
10/23/13, Wed PM
Job 1
Pastor Anderson
10/20/13, Sun PM
Faith and Hebrews 11
Pastor Anderson
10/20/13, Sun AM
The 5 Points of Calvinism Refuted
Pastor Anderson
10/16/13, Wed PM
Colossians 4
Pastor Anderson
10/13/13, Sun PM
Satan's Devices
Pastor Anderson
10/13/13, Sun AM
The Rich Young Ruler
Pastor Anderson
10/09/13, Wed PM
Colossians 3
Pastor Anderson
10/06/13, Sun PM
When to be Nice
Pastor Anderson
10/06/13, Sun AM
Why Impostors Creep In
Pastor Anderson
10/02/13, Wed PM
Colossians 2
Pastor Anderson

September 2013

09/29/13, Sun PM
Why We Believe the Bible
Pastor Anderson
09/29/13, Sun AM
Consulting with Yourself
Pastor Anderson
09/25/13, Wed PM
Colossians 1
Pastor Anderson
09/22/13, Sun PM
Catholic Influences on Modern Versions
Pastor Anderson
09/22/13, Sun AM
Modern Bible Versions Exposed
Pastor Anderson
09/18/13, Wed PM
Song of Solomon 8
Pastor Anderson
09/15/13, Sun PM
Flattery
David Berzins
09/15/13, Sun AM
The Military Industrial Complex
Pastor Anderson
09/11/13, Wed PM
Song of Solomon 7
Pastor Anderson
09/08/13, Sun PM
The Seventh Day Adventists Exposed
Pastor Anderson
09/08/13, Sun AM
Perilous Times Shall Come
Pastor Anderson
09/04/13, Wed PM
Song of Solomon 6
Pastor Anderson
09/01/13, Sun PM
Being Ashamed of the Right Things
Pastor Anderson
09/01/13, Sun AM
The Feet of the Gospel
Pastor Anderson

August 2013

08/28/13, Wed PM
Song of Solomon 5
Pastor Anderson
08/25/13, Sun PM
Rejoice Evermore
Pastor Anderson
08/25/13, Sun AM
Right and Wrong Influences
Pastor Anderson
08/21/13, Wed PM
Song of Solomon 4
Pastor Anderson
08/18/13, Sun PM
Attention to Detail
Pastor Anderson
08/18/13, Sun AM
The Zero Christian
Pastor Anderson
08/14/13, Wed PM
Song of Solomon 3
Pastor Anderson
08/11/13, Sun PM
Happiness Through Serving Others
Pastor Anderson
08/11/13, Sun AM
Repentance and Salvation
Pastor Anderson
08/07/13, Wed PM
Song of Solomon 2
Pastor Anderson
08/04/13, Sun PM
Going Unto the Wise
Pastor Anderson
08/04/13, Sun AM
Trusting in the Lord
Pastor Anderson

July 2013

07/31/13, Wed PM
Song of Solomon 1
Pastor Anderson
07/28/13, Sun PM
Pleasing Man or Pleasing God
Pastor Anderson
07/28/13, Sun AM
All Sin is NOT Equal
Pastor Anderson
07/24/13, Wed PM
Esther 10
Pastor Anderson
07/21/13, Sun PM
Judging
Pastor Anderson
07/21/13, Sun AM
Church Attendance
Pastor Anderson
07/17/13, Wed PM
Esther 9
Pastor Anderson
07/14/13, Sun PM
Understanding the Death Penalty
Pastor Anderson
07/14/13, Sun AM
And Peter
Pastor Anderson
07/10/13, Wed PM
Esther 8
Pastor Anderson
07/07/13, Sun PM
Madness
Pastor Anderson
07/07/13, Sun AM
Bitter Envying and Strife
Pastor Anderson
07/03/13, Wed PM
Esther 7
Pastor Anderson

June 2013

06/30/13, Sun PM
The Whole World Lieth in Wickedness
Pastor Anderson
06/30/13, Sun AM
Laziness
Pastor Anderson
06/26/13, Wed PM
Esther 6
Pastor Anderson
06/23/13, Sun PM
The Qualifications of a Pastor
Pastor Anderson
06/23/13, Sun AM
If the Iron be Blunt
Pastor Anderson
06/2013, Series
Revelation 14
Pastor Anderson
06/16/13, Sun PM
Why We Need God's Word
Pastor Anderson
06/16/13, Sun AM
Manliness
Pastor Anderson
06/12/13, Wed PM
Esther 5
Pastor Anderson
06/09/13, Sun PM
Laying Up the Word of God
Pastor Anderson
06/09/13, Sun AM
Drunkards and Winebibbers
Pastor Anderson
06/05/13, Wed PM
Esther 4
Pastor Anderson
06/02/13, Sun PM
The Four Gospels
Pastor Anderson
06/02/13, Sun AM
A Goodly Heritage
Pastor Anderson

May 2013

05/29/13, Wed PM
Esther 3
Pastor Anderson
05/26/13, Sun PM
Sins of the Mind
Pastor Anderson
05/26/13, Sun AM
Sources of Joy
Pastor Anderson
05/21/13, Tuesday PM
The Cursed Fig Tree
Pastor Anderson
05/19/13, Sun PM
Hebrew Roots Movement Exposed 2
Pastor Anderson
05/19/13, Sun AM
Hebrew Roots Movement Exposed 1
Pastor Anderson
05/15/13, Wed PM
Esther 1
Pastor Anderson
05/12/13, Sun PM
The Life of Elijah
Pastor Anderson
05/12/13, Sun AM
The Instruction of a Mother
Pastor Anderson
05/05/13, Sun PM
The Apostle Peter
Donnie Romero
05/05/13, Sun AM
Pondering the Path of Your Feet
Pastor Anderson
05/01/13, Wed PM
Haggai 1
Pastor Anderson

April 2013

04/28/13, Sun PM
Without Walls
Pastor Anderson
04/28/13, Sun AM
Suicide
Pastor Anderson
04/24/13, Wed PM
1 Corinthians 16
Pastor Anderson
04/21/13, Sun PM
The Thief on the Cross ∧ Barabbas
Pastor Anderson
04/21/13, Sun AM
Fear and Love
Pastor Anderson
04/17/13, Wed PM
1 Corinthians 15
Pastor Anderson
04/14/13, Sun PM
The Ultramarathon of Life
Pastor Anderson
04/10/13, Wed PM
1 Corinthians 14
Pastor Anderson
04/07/13, Sun PM
Gambling
Pastor Anderson
04/07/13, Sun AM
Habits
Pastor Anderson

March 2013

03/31/13, Sun PM
When to Hate
David Berzins
03/24/13, Sun PM
Humbling Yourself
Pastor Anderson
03/24/13, Sun AM
Contemporary Churches
Pastor Anderson
03/20/13, Wed PM
1 Corinthians 11
Pastor Anderson
03/17/13, Sun PM
Fornication is Not Love
Pastor Anderson
03/17/13, Sun AM
Falling and Rising Again
Pastor Anderson
03/12/13, Tuesday PM
How to Have a Great Marriage
Pastor Anderson
03/10/13, Sun PM
Taking Immediate Action
Pastor Anderson
03/10/13, Sun AM
Forgiveness
Pastor Anderson
03/03/13, Sun PM
The Book of Proverbs
Pastor Anderson
03/03/13, Sun AM
Be Strong in the Lord
Pastor Anderson

February 2013

02/24/13, Sun PM
Old-Fashioned
Pastor Anderson
02/24/13, Sun AM
As Unknown and Yet Well Known
Pastor Anderson
02/20/13, Wed PM
1 Corinthians 7
Pastor Anderson
02/17/13, Sun PM
Possessed with Devils
Pastor Anderson
02/17/13, Sun AM
The Love of the Truth
Pastor Anderson
02/13/13, Wed PM
1 Corinthians 6
Pastor Anderson
02/10/13, Sun PM
The Truth about the Sodomites
Pastor Anderson
02/10/13, Sun AM
Prosperity and Good Success
Pastor Anderson
02/06/13, Wed PM
1 Corinthians 5
Pastor Anderson
02/03/13, Sun PM
Thou Shalt Catch Men
Pastor Anderson
02/03/13, Sun AM
A Virtuous Woman
Pastor Anderson

January 2013

01/30/13, Wed PM
1 Corinthians 4
Pastor Anderson
01/27/13, Sun PM
When Anger is Sinful
Pastor Anderson
01/2013, Series
Revelation 22
Pastor Anderson
01/2013, Series
Revelation 20
Pastor Anderson
01/2013, Series
Revelation 19
Pastor Anderson
01/2013, Series
Revelation 18
Pastor Anderson
01/2013, Series
Revelation 16
Pastor Anderson
01/2013, Series
Revelation 15
Pastor Anderson
01/2013, Series
Revelation 12
Pastor Anderson
01/2013, Series
Revelation 10
Pastor Anderson
01/2013, Series
Revelation 9
Pastor Anderson
01/2013, Series
Revelation 8
Pastor Anderson
01/2013, Series
Revelation 7
Pastor Anderson
01/2013, Series
Revelation 6
Pastor Anderson
01/2013, Series
Revelation 5
Pastor Anderson
01/2013, Series
Revelation 4
Pastor Anderson
01/2013, Series
Revelation 3
Pastor Anderson
01/2013, Series
Revelation 2
Pastor Anderson
01/2013, Series
Revelation 1
Pastor Anderson
01/16/13, Wed PM
1 Corinthians 3
Pastor Anderson
01/13/13, Sun PM
Marriage Problems in the Bible
Pastor Anderson
01/13/13, Sun AM
Husbands and Wives
Pastor Anderson
01/09/13, Wed PM
1 Corinthians 2
Pastor Anderson
01/06/13, Sun PM
Obeying Your Parents
Pastor Anderson
01/06/13, Sun AM
Divorce in Light of the Bible
Pastor Anderson
01/02/13, Wed PM
1 Corinthians 1
Pastor Anderson

December 2012

12/30/12, Sun PM
The Power of the King James Bible
Donnie Romero
12/30/12, Sun AM
The Man of God
David Berzins
12/26/12, Wed PM
Genesis 50
Pastor Anderson
12/19/12, Wed PM
Genesis 49
Pastor Anderson
12/16/12, Sun PM
Hardening Your Neck
Pastor Anderson
12/09/12, Sun PM
Naaman and Elisha
Pastor Anderson
12/09/12, Sun AM
The Gates of Hell
Pastor Anderson
12/05/12, Wed PM
Genesis 47
Pastor Anderson
12/02/12, Sun PM
The Fulness of the Holy Ghost
Pastor Anderson
12/02/12, Sun AM
The Indwelling of the Holy Ghost
Pastor Anderson

November 2012

11/28/12, Wed PM
Genesis 46
Pastor Anderson
11/25/12, Sun PM
The Minor Prophets
Pastor Anderson
11/25/12, Sun AM
The Major Prophets
Pastor Anderson
11/18/12, Sun PM
Understanding the Bible
Pastor Anderson
11/18/12, Sun AM
Jesus Wept
Pastor Anderson
11/11/12, Sun AM
Hell
Pastor Anderson
11/04/12, Sun PM
The Feasts of the Lord
Pastor Anderson
11/04/12, Sun AM
The Right Priorities First
Pastor Anderson

October 2012

10/31/12, Wed PM
Genesis 42
Pastor Anderson
10/28/12, Sun PM
Simon the Canaanite
Pastor Anderson
10/28/12, Sun AM
Jesus Walking on the Sea
Pastor Anderson
10/24/12, Wed PM
Genesis 41
Pastor Anderson
10/21/12, Sun PM
A Prophet Unto the Nations
Pastor Anderson
10/21/12, Sun AM
How Readest Thou?
Pastor Anderson
10/17/12, Wed PM
Genesis 40
Pastor Anderson
10/14/12, Sun PM
Love One Another
Pastor Anderson
10/14/12, Sun AM
Abimelech and Gaal
Pastor Anderson
10/10/12, Wed PM
War with the Saints
Pastor Anderson
10/09/12, Tuesday PM
The Storms of Life
Pastor Roger Jimenez
10/07/12, Sun PM
Fight the Good Fight
Pastor Anderson
10/07/12, Sun AM
Healing
Pastor Anderson
10/03/12, Wed PM
Genesis 39
Pastor Anderson

September 2012

09/30/12, Sun PM
Framing Your Doings
Pastor Anderson
09/30/12, Sun AM
Mormonism and Islam
Pastor Anderson
09/26/12, Wed PM
Genesis 38
Pastor Anderson
09/23/12, Sun PM
Attributes of God
Pastor Anderson
09/23/12, Sun AM
Song of Solomon
Pastor Anderson
09/19/12, Wed PM
Genesis 37
Pastor Anderson
09/16/12, Sun PM
Sinning Ignorantly v. Sinning Willfully
Pastor Anderson
09/16/12, Sun AM
Poison Oak (partial)
Pastor Anderson
09/12/12, Wed PM
Genesis 36
Pastor Anderson
09/09/12, Sun PM
Soul-winning Advice
Pastor Anderson
09/09/12, Sun AM
The Definition of Church
Pastor Anderson
09/05/12, Wed PM
Genesis 35
Pastor Anderson
09/02/12, Sun PM
Why Christian School is Unbiblical & Wrong
Pastor Anderson
09/02/12, Sun AM
A Living Sacrifice
Pastor Anderson

August 2012

08/29/12, Wed PM
Genesis 34
Pastor Anderson
08/26/12, Sun PM
14 Comparisons of the Word of God
Pastor Anderson
08/26/12, Sun AM
Blessed are They that Hunger
Pastor Anderson
08/22/12, Wed PM
Genesis 33 (partial)
Pastor Anderson
08/19/12, Sun PM
False Repentance Doctrine Exposed
Pastor Anderson
08/19/12, Sun AM
Kept Back from Honour
Pastor Anderson
08/15/12, Wed PM
Genesis 32
Pastor Anderson
08/12/12, Sun PM
The Two Witnesses of Revelation 11
Pastor Anderson
08/12/12, Sun AM
Fleeing from God
Pastor Anderson
08/08/12, Wed PM
Genesis 31
Pastor Anderson
08/05/12, Sun PM
Seven Statements from the Cross
Pastor Anderson
08/05/12, Sun AM
Portrait of a False Prophet
Pastor Anderson
08/01/12, Wed PM
Genesis 30
Pastor Anderson

July 2012

07/29/12, Sun PM
Never Man Spake Like This Man
Pastor Anderson
07/29/12, Sun AM
Come and Dine
Pastor Anderson
07/25/12, Wed PM
Genesis 29
Pastor Anderson
07/22/12, Sun PM
Thou Shalt Not Bear False Witness
Pastor Anderson
07/22/12, Sun AM
Asking and Receiving
Pastor Anderson
07/18/12, Wed PM
Genesis 28
Pastor Anderson
07/15/12, Sun PM
Worrying
Pastor Anderson
07/15/12, Sun AM
Doubts About Your Salvation
Pastor Anderson
07/11/12, Wed PM
Genesis 27
Pastor Anderson
07/08/12, Sun PM
Blessings and Cursings
Donnie Romero
07/08/12, Sun AM
Double Minded
Pastor Anderson
07/04/12, Wed PM
Genesis 26
Pastor Anderson
07/01/12, Sun PM
If the Salt Have Lost His Savour
Pastor Anderson
07/01/12, Sun AM
Putting Our Children into Bondage
Pastor Anderson

June 2012

06/27/12, Wed PM
Genesis 25
Pastor Anderson
06/24/12, Sun PM
He Cometh with Clouds
Pastor Anderson
06/24/12, Sun AM
The Blood is the Life
Pastor Anderson
06/20/12, Wed PM
Genesis 24
Pastor Anderson
06/17/12, Sun PM
Christian Contemporary Music
Pastor Anderson
06/17/12, Sun AM
The Song of Fools
Pastor Anderson
06/13/12, Wed PM
Genesis 23
Pastor Anderson
06/10/12, Sun PM
Science Falsely So Called
Pastor Anderson
06/10/12, Sun AM
The Preeminence of Jesus Christ
Pastor Anderson
06/06/12, Wed PM
Genesis 22
Pastor Anderson
06/03/12, Sun PM
Standing in the Gap
Pastor Anderson
06/03/12, Sun AM
The Prosperity of Fools
Pastor Anderson

May 2012

05/30/12, Wed PM
Genesis 21
Pastor Anderson
05/27/12, Sun PM
Child-Rearing 2
Pastor Anderson
05/27/12, Sun AM
Child-Rearing 1
Pastor Anderson
05/23/12, Wed PM
Genesis 20
Pastor Anderson
05/20/12, Sun PM
Soul-winning
Pastor Anderson
05/20/12, Sun AM
Why Do the Heathen Rage?
Pastor Anderson
05/16/12, Wed PM
Genesis 19
Pastor Anderson
05/13/12, Sun PM
Wasting Time on Vain Things
Pastor Anderson
05/13/12, Sun AM
A Joyful Mother
Pastor Anderson
05/09/12, Wed PM
Genesis 18
Pastor Anderson
05/06/12, Sun PM
Where Your Treasure Is
Pastor Anderson
05/06/12, Sun AM
Right and Wrong Clothing
Pastor Anderson
05/02/12, Wed PM
Genesis 17
Pastor Anderson

April 2012

04/29/12, Sun PM
No Hope for Some
Pastor Anderson
04/29/12, Sun AM
Opportunities to Preach the Gospel
Pastor Anderson
04/25/12, Wed PM
Genesis 16
Pastor Anderson
04/22/12, Sun PM
Old Age
Pastor Anderson
04/22/12, Sun AM
Shortsightedness
Pastor Anderson
04/18/12, Wed PM
Genesis 15 (and James 2)
Pastor Anderson
04/15/12, Sun PM
The Definition of Words
Pastor Anderson
04/15/12, Sun AM
Knowledge, Understanding, and Wisdom
Pastor Anderson
04/11/12, Wed PM
Genesis 14
Pastor Anderson
04/08/12, Sun PM
Tomorrow
Pastor Anderson
04/08/12, Sun AM
Easter Sun
Pastor Anderson
04/04/12, Wed PM
Genesis 13
Pastor Anderson
04/01/12, Sun PM
The Gospel According to Bono
Pastor Anderson
04/01/12, Sun AM
Faithfulness
Pastor Anderson

March 2012

03/28/12, Wed PM
Genesis 12
Pastor Anderson
03/25/12, Sun PM
Partaking in Other Men's Sins
Pastor Anderson
03/25/12, Sun AM
Prepared Unto Every Good Work
Pastor Anderson
03/21/12, Wed PM
Genesis 11
Pastor Anderson
03/18/12, Sun PM
It's Worse Than You Think
Pastor Anderson
03/18/12, Sun AM
Deceiving the Whole World
Pastor Anderson
03/14/12, Wed PM
Genesis 10
Pastor Anderson
03/11/12, Sun PM
Humbling Yourself
Pastor Anderson
03/11/12, Sun AM
The Four Lepers
Pastor Anderson
03/07/12, Wed PM
Genesis 9
Pastor Anderson
03/04/12, Sun PM
Your Appearance
Pastor Anderson
03/04/12, Sun AM
Birth Control
Pastor Anderson

February 2012

02/29/12, Wed PM
Genesis 8
Pastor Anderson
02/26/12, Sun PM
Jethro on Leadership
Pastor Anderson
02/26/12, Sun AM
To Them That Love God
Pastor Anderson
02/22/12, Wed PM
Genesis 7
Pastor Anderson
02/21/12, Tuesday PM
Shall We Continue in Sin?
Pastor Anderson
02/19/12, Sun PM
Salvation is Only the Beginning
Pastor Anderson
02/19/12, Sun AM
From Egypt to the Promised Land
Pastor Anderson
02/15/12, Wed PM
Genesis 6
Pastor Anderson
02/12/12, Sun PM
The Mark of the Beast
Pastor Anderson
02/12/12, Sun AM
Making Excuses
Pastor Anderson
02/08/12, Wed PM
Genesis 5
Pastor Anderson
02/05/12, Sun PM
Tongues and Languages
Pastor Anderson
02/05/12, Sun AM
A Great Waster
Pastor Anderson
02/01/12, Wed PM
After the Tribulation
Pastor Anderson

January 2012

01/29/12, Sun PM
The Seven Churches in Asia 2
Pastor Anderson
01/29/12, Sun AM
The Seven Churches in Asia 1
Pastor Anderson
01/25/12, Wed PM
Genesis 4
Pastor Anderson
01/22/12, Sun PM
God's Wrath Because of Abortion
Pastor Anderson
01/22/12, Sun AM
Narrow is the Way
Pastor Anderson
01/18/12, Wed PM
Genesis 3
Pastor Anderson
01/15/12, Sun PM
Too Puffed Up for Church
Pastor Anderson
01/15/12, Sun AM
The Seven Sins of Lot's Wife
Pastor Anderson
01/11/12, Wed PM
Genesis 2
Pastor Anderson
01/08/12, Sun PM
The Tithe is the Lord's
Pastor Anderson
01/08/12, Sun AM
What Heaven is Like
Pastor Anderson
01/04/12, Wed PM
Genesis 1
Pastor Anderson
01/01/12, Sun PM
The Entitlement Mentality
Pastor Anderson
01/01/12, Sun AM
The Acceptable Year of the Lord
Pastor Anderson

December 2011

12/28/11, Wed PM
1 Samuel 31
Pastor Anderson
12/25/11, Sun PM
Little is Much When God is in It
Pastor Anderson
12/25/11, Sun AM
The Birth of Jesus
Pastor Anderson
12/21/11, Wed PM
1 Samuel 30
Pastor Anderson
12/18/11, Sun PM
God's Attention to Detail
David Berzins
12/18/11, Sun AM
Giving Gifts
Pastor Anderson
12/14/11, Wed PM
1 Samuel 29
Pastor Anderson
12/11/11, Sun PM
Encouraging vs Discouraging
Pastor Anderson
12/11/11, Sun AM
Spiritual Gimmicks
Pastor Anderson
12/07/11, Wed PM
1 Samuel 28
Pastor Anderson
12/04/11, Sun PM
One Thing is Needful
Pastor Anderson
12/04/11, Sun AM
Biblical Baptism
Pastor Anderson

November 2011

11/30/11, Wed PM
1 Samuel 27
Pastor Anderson
11/27/11, Sun PM
Leviathan and Behemoth
Pastor Anderson
11/27/11, Sun AM
Honesty
Pastor Anderson
11/23/11, Wed PM
1 Samuel 26
Pastor Anderson
11/20/11, Sun PM
A Pattern of Good Works
Pastor Anderson
11/20/11, Sun AM
Perfecting Holiness
Pastor Anderson
11/16/11, Wed PM
1 Samuel 25
Pastor Anderson
11/13/11, Sun PM
The Book of Job
Pastor Anderson
11/13/11, Sun AM
Altar Calls and Invitations
Pastor Anderson
11/09/11, Wed PM
1 Samuel 24
Pastor Anderson
11/06/11, Sun PM
Ananias and Sapphira
Pastor Anderson
11/06/11, Sun AM
Satan, the Counterfeiter
Pastor Anderson
11/02/11, Wed PM
1 Samuel 23
Pastor Anderson

October 2011

10/30/11, Sun PM
The Book of Esther
Pastor Anderson
10/30/11, Sun AM
The Attire of an Harlot
Pastor Anderson
10/26/11, Wed PM
1 Samuel 22
Pastor Anderson
10/23/11, Sun PM
Putting You in Remembrance
Pastor Anderson
10/23/11, Sun AM
The Lord is Able to Give Thee Much More
Pastor Anderson
10/19/11, Wed PM
1 Samuel 21
Pastor Anderson
10/16/11, Sun PM
The Sin of Usury
Pastor Anderson
10/16/11, Sun AM
Love the Lord Your God
Pastor Anderson
10/12/11, Wed PM
1 Samuel 20
Pastor Anderson
10/09/11, Sun PM
Dispensationalism Debunked
Pastor Anderson
10/09/11, Sun AM
Hell & the Great White Throne
Pastor Anderson
10/05/11, Wed PM
1 Samuel 19
Pastor Anderson
10/02/11, Sun PM
Weary in Well Doing
Pastor Anderson
10/02/11, Sun AM
Sources of Confusion
Pastor Anderson

September 2011

09/28/11, Wed PM
1 Samuel 18
Pastor Anderson
09/25/11, Sun PM
Cursing and Swearing
Pastor Anderson
09/25/11, Sun AM
Complaining
Pastor Anderson
09/21/11, Wed PM
1 Samuel 17
Pastor Anderson
09/18/11, Sun PM
The Virgin Mary
Pastor Anderson
09/18/11, Sun AM
Separation
Pastor Anderson
09/14/11, Wed PM
1 Samuel 16
Pastor Anderson
09/11/11, Sun PM
Making Sacrifices
Pastor Anderson
09/11/11, Sun AM
The Second Coming of Christ
Pastor Anderson
09/07/11, Wed PM
1 Samuel 15
Pastor Anderson
09/04/11, Sun PM
What Shall We Eat?
Pastor Anderson
09/04/11, Sun AM
Labouring in the Vineyard
Pastor Anderson

August 2011

08/31/11, Wed PM
1 Samuel 14
Pastor Anderson
08/28/11, Sun PM
Naked and Barefoot
Pastor Anderson
08/28/11, Sun AM
Storm and Tempest
Pastor Anderson
08/24/11, Wed PM
1 Samuel 13
Pastor Anderson
08/21/11, Sun PM
The Office of a Bishop
Pastor Anderson
08/21/11, Sun AM
The Salt of the Earth
Pastor Anderson
08/17/11, Wed PM
1 Samuel 12
Pastor Anderson
08/14/11, Sun PM
The Pentecostal Movement
Pastor Anderson
08/14/11, Sun AM
Better to Burn than to Bow
Pastor Anderson
08/10/11, Wed PM
1 Samuel 11
Pastor Anderson
08/07/11, Sun PM
Training Your Children
Pastor Anderson
08/07/11, Sun AM
Be Drunken and Spew
Pastor Anderson

July 2011

07/31/11, Sun PM
The Sins of Jeroboam
Pastor Anderson
07/31/11, Sun AM
Backsliding
Pastor Anderson
07/27/11, Wed PM
1 Samuel 9
Pastor Anderson
07/24/11, Sun PM
This is Love
Pastor Anderson
07/24/11, Sun AM
Self Destruction
Pastor Anderson
07/20/11, Wed PM
1 Samuel 8
Pastor Anderson
07/17/11, Sun PM
Women's Roles
Pastor Anderson
07/17/11, Sun AM
Preparing Your Heart
Pastor Anderson
07/13/11, Wed PM
1 Samuel 7
Pastor Anderson
07/10/11, Sun PM
The Commonwealth of Israel
Pastor Anderson
07/10/11, Sun AM
Endure Hardness
Pastor Anderson
07/06/11, Wed PM
1 Samuel 6
Pastor Anderson
07/03/11, Sun PM
Being Unselfish
Pastor Anderson
07/03/11, Sun AM
The Rulers of the Darkness of this World
Pastor Anderson

June 2011

06/29/11, Wed PM
1 Samuel 5
Pastor Anderson
06/26/11, Sun PM
Basing Your Beliefs on Clear Scripture
Pastor Anderson
06/26/11, Sun AM
Being a Leader
Pastor Anderson
06/22/11, Wed PM
1 Samuel 4
Pastor Anderson
06/19/11, Sun PM
Take Heed Lest Ye Fall
Pastor Anderson
06/19/11, Sun AM
How to Have a Clean Crib
Pastor Anderson
06/15/11, Wed PM
1 Samuel 3
Pastor Anderson
06/12/11, Sun PM
Lessons from Leviticus
Pastor Anderson
06/12/11, Sun AM
The Patience of the Saints
Pastor Anderson
06/08/11, Wed PM
1 Samuel 2
Pastor Anderson
06/05/11, Sun PM
The Definition of Death
Pastor Anderson
06/05/11, Sun AM
Better is the End of a Thing
Pastor Anderson
06/01/11, Wed PM
1 Samuel 1
Pastor Anderson

May 2011

05/29/11, Sun PM
What People Don't Want to Hear
Pastor Anderson
05/29/11, Sun AM
The Lies of Calvinism
Pastor Anderson
05/25/11, Wed PM
Acts 28
Pastor Anderson
05/22/11, Sun PM
Substitutions
Pastor Anderson
05/22/11, Sun AM
Blaming Others
Pastor Anderson
05/18/11, Wed PM
Acts 27
Pastor Anderson
05/15/11, Sun PM
Be No More Children
Pastor Anderson
05/15/11, Sun AM
People versus Things
Pastor Anderson
05/11/11, Wed PM
Acts 26
Pastor Anderson
05/08/11, Sun PM
Judging & Backbiting
Pastor Anderson
05/08/11, Sun AM
The Work of a Mother
Pastor Anderson
05/04/11, Wed PM
Acts 25
Pastor Anderson
05/01/11, Sun PM
Walking with the Wise
Pastor Anderson
05/01/11, Sun AM
Soul-winning Training
Pastor Anderson

April 2011

04/27/11, Wed PM
Acts 24
Pastor Anderson
04/24/11, Sun PM
Judas Iscariot
Pastor Anderson
04/24/11, Sun AM
Easter
Pastor Anderson
04/20/11, Wed PM
Acts 23
Pastor Anderson
04/17/11, Sun PM
Husbands, Love Your Wives
Pastor Anderson
04/17/11, Sun AM
Purity
Pastor Anderson
04/13/11, Wed PM
Acts 22
Pastor Anderson
04/10/11, Sun PM
Sincerely Wrong
Pastor Anderson
04/10/11, Sun AM
Don't Be Ashamed of God's Word
Pastor Anderson
04/06/11, Wed PM
Acts 21
Pastor Anderson
04/03/11, Sun PM
The Judgment Seat of Christ
Pastor Anderson
04/03/11, Sun AM
Jesus Christ as Man
Pastor Anderson

March 2011

03/30/11, Wed PM
Acts 20
Pastor Anderson
03/27/11, Sun PM
Long Hair
Pastor Anderson
03/27/11, Sun AM
Living a Meaningless Life
Pastor Anderson
03/23/11, Wed PM
Acts 19
Pastor Anderson
03/20/11, Sun PM
The Coming Tribulation
Pastor Anderson
03/20/11, Sun AM
The Effect of the Individual on the Group
Pastor Anderson
03/16/11, Wed PM
Acts 18
Pastor Anderson
03/13/11, Sun PM
Taking Shortcuts
Pastor Anderson
03/13/11, Sun AM
Becoming a Reprobate
Pastor Anderson
03/09/11, Wed PM
Acts 17
Pastor Anderson
03/06/11, Sun PM
Children's Church
Pastor Anderson
03/06/11, Sun AM
Church Attendance
Pastor Anderson
03/02/11, Wed PM
Acts 16
Pastor Anderson

February 2011

02/27/11, Sun PM
Fear in the Bible
Pastor Anderson
02/27/11, Sun AM
The Definition of Marriage
Pastor Anderson
02/23/11, Wed PM
Acts 15
Pastor Anderson
02/22/11, Tuesday PM
A Vision for Soul-winning
Pastor Anderson
02/20/11, Sun PM
Birth Control Deception
Pastor Anderson
02/20/11, Sun AM
The Value of Consistency
Pastor Anderson
02/16/11, Wed PM
Acts 14
Pastor Anderson
02/13/11, Sun PM
Identifying Phony Preachers
Pastor Anderson
02/13/11, Sun AM
Yea and Amen
Pastor Anderson
02/09/11, Wed PM
Acts 13
Pastor Anderson
02/06/11, Sun PM
Making God in Your Own Image
Pastor Anderson
02/06/11, Sun AM
The Power of Prayer
David Berzins
02/02/11, Wed PM
The Power of Music
David Berzins

January 2011

01/30/11, Sun PM
Evolution & the Big Bang
Pastor Anderson
01/30/11, Sun AM
Following a Multitude to Do Evil
Pastor Anderson
01/26/11, Wed PM
Acts 12
Pastor Anderson
01/23/11, Sun PM
The Prosperity of the Wicked
Pastor Anderson
01/23/11, Sun AM
How God Speaks to Us
Pastor Anderson
01/19/11, Wed PM
Acts 11
Pastor Anderson
01/16/11, Sun PM
The Life of Samson
Pastor Anderson
01/16/11, Sun AM
Extremism
Pastor Anderson
01/12/11, Wed PM
Acts 10
Pastor Anderson
01/09/11, Sun PM
The Day of the Lord's Wrath
Pastor Anderson
01/09/11, Sun AM
It's Good that I've Been Afflicted
Pastor Anderson
01/05/11, Wed PM
Acts 9
Pastor Anderson
01/02/11, Sun PM
Bible Memory
Pastor Anderson
01/02/11, Sun AM
Not Under the Law
Pastor Anderson

December 2010

12/29/10, Wed PM
Acts 8
Pastor Anderson
12/26/10, Sun PM
The Word Was Made Flesh
Pastor Anderson
12/19/10, Sun AM
Who Art Thou?
Pastor Anderson
12/22/10, Wed PM
Acts 7
Pastor Anderson
12/19/10, Sun PM
Become Another Man in 2011
Pastor Anderson
12/19/10, Sun AM
The Temporal v. the Eternal
Pastor Anderson
12/15/10, Wed PM
Acts 6
Pastor Anderson
12/12/10, Sun PM
The Whore v. the Bride
Pastor Anderson
12/12/10, Sun AM
Deborah the Prophetess
Pastor Anderson
12/08/10, Wed PM
Acts 5
Pastor Anderson
12/05/10, Sun PM
What Has God Given Us?
Pastor Anderson
12/05/10, Sun AM
The ESV Exposed
Pastor Anderson
12/01/10, Wed PM
Acts 4
Pastor Anderson

November 2010

11/28/10, Sun PM
Setting the Bar Too Low
Pastor Anderson
11/28/10, Sun AM
Eyes Full of Adultery
Pastor Anderson
11/24/10, Wed PM
Acts 3
Pastor Anderson
11/21/10, Sun PM
Reaping What You've Sown
Pastor Anderson
11/21/10, Sun AM
An Evil Disease
Pastor Anderson
11/17/10, Wed PM
Acts 2
Pastor Anderson
11/14/10, Sun PM
Becoming Desensitized to Sin
Pastor Anderson
11/14/10, Sun AM
Why Our Church is Baptist
Pastor Anderson
11/10/10, Wed PM
Acts 1
Pastor Anderson
11/07/10, Sun PM
Latter Day Satan
Pastor Anderson
11/07/10, Sun AM
A Winning Attitude
Pastor Anderson
11/03/10, Wed PM
Philemon
Pastor Anderson

October 2010

10/31/10, Sun PM
The Valley of the Son of Hinnom
Pastor Anderson
10/31/10, Sun AM
The Depths of Hell
Pastor Anderson
10/27/10, Wed PM
Daniel 12
Pastor Anderson
10/24/10, Sun PM
Division
Pastor Anderson
10/24/10, Sun AM
Taking Things for Granted
Pastor Anderson
10/20/10, Wed PM
Daniel 11
Pastor Anderson
10/17/10, Sun PM
The 10 Commandments
Pastor Anderson
10/17/10, Sun AM
Two Tests for Music
Pastor Anderson
10/13/10, Wed PM
Daniel 10
Pastor Anderson
10/10/10, Sun PM
Rightly Dividing the Word
Pastor Anderson
10/10/10, Sun AM
Repent of Your Sins Heresy
Pastor Anderson
10/06/10, Wed PM
Daniel 9
Pastor Anderson
10/03/10, Sun PM
A Fresh Start
Pastor Anderson
10/03/10, Sun AM
The Word of God in Your Life
Pastor Anderson

September 2010

09/28/10, Wed PM
Daniel 8
Pastor Anderson
09/26/10, Sun PM
Satan Has Desired to Have You
Pastor Anderson
09/26/10, Sun AM
God's Requirements
Pastor Anderson
09/22/10, Wed PM
Daniel 7
Pastor Anderson
09/19/10, Sun PM
The Son of God
Pastor Anderson
09/19/10, Sun AM
Women's Liberation
Pastor Anderson
09/15/10, Wed PM
Daniel 6
Pastor Anderson
09/12/10, Sun PM
The Millenium
Pastor Anderson
09/12/10, Sun AM
He Was a Hairy Man
Pastor Anderson
09/08/10, Wed PM
Daniel 5
Pastor Anderson
09/05/10, Sun PM
James 2 in Context
Pastor Anderson
09/05/10, Sun AM
Speaking in an Unknown Tongue
Pastor Anderson
09/01/10, Wed PM
Daniel 4
Pastor Anderson

August 2010

08/29/10, Sun PM
We Do Not Well
Pastor Anderson
08/29/10, Sun AM
Finding a Wife Biblically
Pastor Anderson
08/25/10, Wed PM
Daniel 3
Pastor Anderson
08/22/10, Sun PM
Given Over to Vile Affections
Pastor Anderson
08/22/10, Sun AM
How to Listen to Preaching
Pastor Anderson
08/18/10, Wed PM
Daniel 2
Pastor Anderson
08/15/10, Sun PM
You Shall Have Tribulation
Pastor Anderson
08/15/10, Sun AM
The Slippery Slope of Compromise
Pastor Anderson
08/11/10, Wed PM
Daniel 1
Pastor Anderson
08/08/10, Sun PM
Satan's Attack on the Family
Pastor Anderson
08/08/10, Sun AM
The Recompense of the Reward
Pastor Anderson
08/04/10, Wed PM
1 Timothy 6
Pastor Anderson
08/01/10, Sun PM
Half In Half Out
Pastor Anderson
08/01/10, Sun AM
Admitting You are a Sinner
Pastor Anderson

July 2010

07/28/10, Wed PM
1 Timothy 5
Pastor Anderson
07/25/10, Sun PM
Be a Follower
Pastor Anderson
07/25/10, Sun AM
Making Right Decisions
Pastor Anderson
07/23/10, Fri PM
The Holy Ghost Upon You
Pastor Anderson
07/22/10, Thu PM
Rehoboam
Pastor Stoppelbein
07/21/10, Wed PM
1 Timothy 4
Pastor Anderson
07/18/10, Sun PM
Hell Hath Enlarged Herself
Pastor Anderson
07/18/10, Sun AM
Hypocrisy
Pastor Anderson
07/14/10, Wed PM
1 Timothy 3
Pastor Anderson
07/11/10, Sun PM
Biblical Friendship
Pastor Anderson
07/11/10, Sun AM
Through Faith We Understand
Pastor Anderson
07/07/10, Wed PM
1 Timothy 2
Pastor Anderson
07/04/10, Sun PM
The Man Christ Jesus
Pastor Anderson
07/04/10, Sun AM
Selling Out Your Freedom
Pastor Anderson

June 2010

06/30/10, Wed PM
1 Timothy 1
Pastor Anderson
06/27/10, Sun PM
Playing the Whore
Pastor Anderson
06/27/10, Sun AM
The Labourers are Few
Pastor Anderson
06/23/10, Wed PM
Psalm 41
Pastor Anderson
06/20/10, Sun PM
Give Me the Persons
Pastor Anderson
06/20/10, Sun AM
Confirming the Souls
Pastor Anderson
06/16/10, Wed PM
Psalm 40
Pastor Anderson
06/13/10, Sun PM
The Wrath of the Lamb
Pastor Anderson
06/13/10, Sun AM
From a Child or Of a Child
Pastor Anderson
06/09/10, Wed PM
Psalm 39
Pastor Anderson
06/06/10, Sun PM
Through the Veil
Pastor Anderson
06/06/10, Sun AM
Have Ye Not Read?
Pastor Anderson
06/02/10, Wed PM
Psalm 38
Pastor Anderson

May 2010

05/30/10, Sun PM
Calling Upon God Almighty
Pastor Anderson
05/30/10, Sun AM
Not Careful to Answer Thee
Pastor Anderson
05/26/10, Wed PM
Psalm 37
Pastor Anderson
05/23/10, Sun PM
Who are God's Elect?
Pastor Anderson
05/23/10, Sun AM
Suffering According to God's Will
Pastor Anderson
05/19/10, Wed PM
Psalm 36
Pastor Anderson
05/16/10, Sun PM
Men Wondered At
Pastor Anderson
05/16/10, Sun AM
The Book of Judges
Pastor Anderson
05/12/10, Wed PM
Psalm 35
Pastor Anderson
05/09/10, Sun PM
Men of Activity
Pastor Anderson
05/09/10, Sun AM
A Biblical View of Womanhood
Pastor Anderson
05/05/10, Wed PM
Psalm 34
Pastor Anderson
05/02/10, Sun PM
Let Us Go into the House of the Lord
Pastor Anderson
05/02/10, Sun AM
The Exact Age of the Earth
Pastor Anderson

April 2010

04/28/10, Wed PM
Psalm 33
Pastor Anderson
04/25/10, Sun PM
Every Word of God is Pure
Pastor Anderson
04/25/10, Sun AM
The Government Wants to be God
Pastor Anderson
04/21/10, Wed PM
Psalm 32
Pastor Anderson
04/18/10, Sun PM
Mind Control
Pastor Anderson
04/18/10, Sun AM
Preach the Gospel to Every Creature
Pastor Anderson
04/14/10, Wed PM
Psalm 31
Pastor Anderson
04/11/10, Sun PM
Show Thyself a Man
Pastor Anderson
04/11/10, Sun AM
Heaven
Pastor Anderson
04/07/10, Wed PM
Psalm 30
Pastor Anderson
04/04/10, Sun PM
God's Healthcare Plan
Pastor Anderson
04/04/10, Sun AM
If Ye Be Risen with Christ
Pastor Anderson

March 2010

03/31/10, Wed PM
Psalm 29
Pastor Anderson
03/28/10, Sun PM
Everywhere Spoken Against
Pastor Anderson
03/28/10, Sun AM
Using Your Talents for the Lord
Pastor Anderson
03/24/10, Wed PM
Psalm 28
Pastor Anderson
03/21/10, Sun PM
The Power of Soul-winning
Pastor Anderson
03/21/10, Sun AM
The Power of Prayer
Pastor Anderson
03/17/10, Wed PM
Psalm 27
Pastor Anderson
03/14/10, Sun PM
Let Him Be Unjust Still
Pastor Anderson
03/14/10, Sun AM
Knowing v. Believing
Pastor Anderson
03/10/10, Wed PM
Psalm 26
Pastor Anderson
03/07/10, Sun PM
Murmuring
Pastor Anderson
03/07/10, Sun AM
Moving the Landmark
Pastor Anderson
03/03/10, Wed PM
Psalm 25
Pastor Anderson

February 2010

02/28/10, Sun PM
The Depths of Satan
Pastor Anderson
02/28/10, Sun AM
The Blood of Sprinkling
Pastor Anderson
02/24/10, Wed PM
Psalm 24
Pastor Anderson
02/21/10, Sun PM
Reprove, Rebuke, Exhort
Pastor Anderson
02/21/10, Sun AM
There are Many Antichrists
Pastor Anderson
02/17/10, Wed PM
The Sinner's Prayer
Pastor Anderson
02/14/10, Sun PM
Disrespect
Pastor Anderson
02/14/10, Sun AM
The Value of a Human Being
Pastor Anderson
02/10/10, Wed PM
Psalm 23
Pastor Anderson
02/07/10, Sun PM
Confusion
Pastor Anderson
02/07/10, Sun AM
The Children Against the Parents
Pastor Anderson
02/03/10, Wed PM
Psalm 22
Pastor Anderson

January 2010

01/31/10, Sun PM
The Day of the Lord
Pastor Anderson
01/31/10, Sun AM
The Leaven of the Pharisees
Pastor Anderson
01/27/10, Wed PM
Psalm 21
Pastor Anderson
01/24/10, Sun PM
No Respect of Persons With God
Pastor Anderson
01/24/10, Sun AM
Preaching in the Towns & Villages
Pastor Anderson
01/20/10, Wed PM
Psalm 20
Pastor Anderson
01/17/10, Sun PM
Only One Can Be Right
Pastor Anderson
01/17/10, Sun AM
Stepping Out in Faith
Pastor Anderson
01/13/10, Wed PM
Psalm 19
Pastor Anderson
01/10/10, Sun PM
Changing the Meaning of Words
Pastor Anderson
01/10/10, Sun AM
The Doctrine of Baptisms
Pastor Anderson
01/06/10, Wed PM
Psalm 18
Pastor Anderson
01/03/10, Sun PM
It's Good for Me That I Was Afflicted
Pastor Anderson
01/03/10, Sun AM
First Pure, Then Peaceable
Pastor Anderson

December 2009

12/30/09, Wed PM
Psalm 17
Pastor Anderson
12/27/09, Sun PM
His Hand Clave to the Sword
Pastor Anderson
12/27/09, Sun AM
New Goals for the New Year
Pastor Anderson
12/23/09, Wed PM
Psalm 16
Pastor Anderson
12/20/09, Sun PM
How the Lord has Built FWBC
Pastor Anderson
12/20/09, Sun AM
Am I Filled with the Spirit?
Pastor Anderson
12/16/09, Wed PM
Psalm 15
Pastor Anderson
12/13/09, Sun PM
And This is Love
Pastor Anderson
12/13/09, Sun AM
Blasphemy
Pastor Anderson
12/09/09, Wed PM
Psalm 14
Pastor Anderson
12/06/09, Sun PM
Avoiding Vain Babblings
Pastor Anderson
12/06/09, Sun AM
Contamination
Pastor Anderson
12/02/09, Wed PM
Psalm 13
Pastor Anderson

November 2009

11/29/09, Sun PM
Succeeding on the Job
Pastor Anderson
11/29/09, Sun AM
The Apostle Paul
Pastor Anderson
11/25/09, Wed PM
Psalm 12
Pastor Anderson
11/22/09, Sun PM
A Marriage Acceptable to God
Pastor Anderson
11/22/09, Sun AM
Being Thankful
Pastor Anderson
11/18/09, Wed PM
Psalm 11
Pastor Anderson
11/15/09, Sun PM
The Eternal Punishment of Hell
Pastor Anderson
11/15/09, Sun AM
Living By Faith
Pastor Anderson
11/11/09, Wed PM
Psalm 10
Pastor Anderson
11/08/09, Sun PM
Gender Identity
Pastor Anderson
11/08/09, Sun AM
The Holy Spirit
Pastor Anderson
11/04/09, Wed PM
Psalm 9
Pastor Anderson
11/01/09, Sun PM
Perilous Times
Pastor Anderson

October 2009

10/28/09, Wed PM
Psalm 8
Pastor Anderson
10/25/09, Sun PM
Be Strong and Endure Hardness
Pastor Anderson
10/21/09, Wed PM
Psalm 7
Pastor Anderson
10/18/09, Sun PM
Infiltrators
Pastor Anderson
10/18/09, Sun AM
The Individual vs. the Group
Pastor Anderson
10/14/09, Wed PM
Psalm 6
Pastor Anderson
10/11/09, Sun PM
Soul-Winning in your Personal Life
Pastor Anderson
10/11/09, Sun AM
There is a Cost to Serving God
Pastor Anderson
10/07/09, Wed PM
Psalm 5
Pastor Anderson
10/04/09, Sun PM
Cast Down but Not Destroyed
Pastor Anderson
10/04/09, Sun AM
Choose Whom You Will Serve
Pastor Anderson

September 2009

09/30/09, Wed PM
Psalm 4
Pastor Anderson
09/27/09, Sun PM
Dating Principles from the Bible
Pastor Anderson
09/27/09, Sun AM
Exercise Thyself Unto Godliness
Pastor Anderson
09/23/09, Wed PM
Psalm 3
Pastor Anderson
09/20/09, Sun PM
OT Scriptures on the 2nd Coming
Pastor Anderson
09/20/09, Sun AM
God's Plan for the Family
Pastor Anderson
09/16/09, Wed PM
Psalm 2
Pastor Anderson
09/13/09, Sun PM
As Esau
Pastor Anderson
09/13/09, Sun AM
Son, Go Work Today in My Vineyard
Pastor Anderson
09/09/09, Wed PM
Psalm 1
Pastor Anderson
09/06/09, Sun PM
Paul I Know, but Who are Ye?
Pastor Anderson
09/06/09, Sun AM
God's Call to Holiness
Pastor Anderson
09/02/09, Wed PM
Jonah 4
Pastor Anderson

August 2009

08/30/09, Sun PM
The People Imagine a Vain Thing
Pastor Anderson
08/30/09, Sun AM
OT Law and the NT Believer
Pastor Anderson
08/26/09, Wed PM
Jonah 3
Pastor Anderson
08/23/09, Sun PM
Gathering Sycomore Fruit
Pastor Anderson
08/23/09, Sun AM
Remember Lot's Wife (partial)
Pastor Anderson
08/19/09, Wed PM
Jonah 2
Pastor Anderson
08/16/09, Sun PM
Why I Hate Barack Obama
Pastor Anderson
08/16/09, Sun AM
God is the Only Judge
Pastor Anderson
08/12/09, Wed PM
Jonah 1
Pastor Anderson
08/09/09, Sun PM
Through Desire
Pastor Anderson
08/09/09, Sun AM
The Doctrine of Creationism
Pastor Anderson
08/05/09, Wed PM
Titus 3
Pastor Anderson
08/02/09, Sun PM
The Doctrine of the Trinity
Pastor Anderson
08/02/09, Sun AM
Yea Hath God Said?
Pastor Anderson

July 2009

07/29/09, Wed PM
Titus 2
Pastor Anderson
07/26/09, Sun PM
Facing the Tribulation
Pastor Anderson
07/26/09, Sun AM
Here Am I
Brother Roger Jimenez
07/22/09, Wed PM
Titus 1
Pastor Anderson
07/19/09, Sun PM
Holding a Grudge
Pastor Anderson
07/19/09, Sun AM
The Local Church
Pastor Anderson
07/15/09, Wed PM
Isaiah 66
Pastor Anderson
07/12/09, Sun PM
Guard Your Mind
Pastor Anderson
07/12/09, Sun AM
Give Place Unto Wrath
Pastor Anderson
07/08/09, Wed PM
Isaiah 65
Pastor Anderson
07/05/09, Sun PM
What is That to Thee?
Pastor Anderson
07/05/09, Sun AM
Personal Liberty
Pastor Anderson
07/01/09, Wed PM
Isaiah 64
Pastor Anderson

June 2009

06/28/09, Sun PM
The Whore's Denominations
Pastor Anderson
06/28/09, Sun AM
Take These Things Hence
Pastor Anderson
06/24/09, Wed PM
Isaiah 63
Pastor Anderson
06/21/09, Sun PM
Worldliness
Pastor Anderson
06/21/09, Sun AM
Send Someone Else
Pastor Anderson
06/17/09, Wed PM
Isaiah 62
Pastor Anderson
06/14/09, Sun PM
Thou Shalt Meditate
Pastor Anderson
06/14/09, Sun AM
You Build and You Battle
Pastor Anderson
06/10/09, Wed PM
Isaiah 61
Pastor Anderson
06/07/09, Sun PM
Be a Leader
Pastor Anderson
06/07/09, Sun AM
Doubting Your Salvation?
Pastor Anderson
06/03/09, Wed PM
Isaiah 60
Pastor Anderson

May 2009

05/31/09, Sun PM
Confessing Your Sins to God
Pastor Anderson
05/31/09, Sun AM
A Reprobate Mind
Pastor Anderson
05/27/09, Wed PM
Isaiah 59
Pastor Anderson
05/24/09, Sun PM
Let No Man Deceive You
Pastor Anderson
05/24/09, Sun AM
What Is God's Name?
Pastor Anderson
05/20/09, Wed PM
Isaiah 58
Pastor Anderson
05/17/09, Sun PM
What Is Real Suffering?
Pastor Anderson
05/17/09, Sun AM
Are You Fruitful?
Pastor Anderson
05/13/09, Wed PM
Isaiah 57
Pastor Anderson
05/10/09, Sun PM
The Gates of Hell
Pastor Anderson
05/10/09, Sun AM
The Importance of a Mother
Pastor Anderson
05/06/09, Wed PM
Isaiah 56
Pastor Anderson
05/03/09, Sun PM
Boldness
Pastor Anderson
05/03/09, Sun AM
God Hates a Lying Tongue
Pastor Anderson

April 2009

04/29/09, Wed PM
Isaiah 55
Pastor Anderson
04/26/09, Sun PM
The Fires of Hell
Pastor Anderson
04/26/09, Sun AM
Encouraging Yourself in the Lord
Pastor Anderson
04/22/09, Wed PM
Isaiah 54
Pastor Anderson
04/19/09, Sun PM
Have Faith in God
Pastor Anderson
04/19/09, Sun AM
Jesus Christ is the Same
Pastor Anderson
04/15/09, Wed PM
Isaiah 53
Pastor Anderson
04/12/09, Sun PM
Eating a Healthy Diet
Pastor Anderson
04/12/09, Sun AM
Baptism and the Resurrection
Pastor Anderson
04/08/09, Wed PM
Isaiah 52
Pastor Anderson
04/05/09, Sun PM
Suffering Many Things of Physicians
Pastor Anderson
04/05/09, Sun AM
Christ, Our Passover
Pastor Anderson
04/01/09, Wed PM
Isaiah 51
Pastor Anderson

March 2009

03/29/09, Sun PM
The Life of King Josiah
Pastor Anderson
03/29/09, Sun AM
The Law of the Lord is Perfect
Pastor Anderson
03/25/09, Wed PM
Isaiah 50
Pastor Anderson
03/22/09, Sun PM
A Generation Pure in their Own Eyes
Pastor Anderson
03/22/09, Sun AM
Homeschooling and Education
Pastor Anderson
03/18/09, Wed PM
Isaiah 49
Pastor Anderson
03/15/09, Sun PM
Understanding the Will of God
Pastor Anderson
03/15/09, Sun AM
Be Consistent
Pastor Anderson
03/11/09, Wed PM
Isaiah 48
Pastor Anderson
03/08/09, Sun PM
Understanding the Book of Revelation
Pastor Anderson
03/08/09, Sun AM
Not Trusting in Uncertain Riches
Pastor Anderson
03/04/09, Wed PM
Isaiah 47
Pastor Anderson
03/01/09, Sun PM
Your Young Men Shall See Visions
Pastor Anderson
03/01/09, Sun AM
I Am Come to Bring Division
Pastor Anderson

February 2009

02/25/09, Wed PM
Isaiah 46
Pastor Anderson
02/22/09, Sun PM
How to Rear Godly Children
Pastor Anderson
02/22/09, Sun AM
The Love of Christ Constraineth Us
Pastor Anderson
02/18/09, Wed PM
Isaiah 45
Pastor Anderson
02/15/09, Sun PM
God's Word is Powerful
Pastor Anderson
02/15/09, Sun AM
What New Believers Need
Pastor Anderson
02/11/09, Wed PM
Isaiah 44
Pastor Anderson
02/08/09, Sun PM
How to Handle Abusive Government
Pastor Anderson
02/08/09, Sun AM
What's the Difference?
Pastor Anderson
02/04/09, Wed PM
Isaiah 43
Pastor Anderson
02/01/09, Sun PM
Sinning Willfully
Pastor Anderson
02/01/09, Sun AM
Speaking with Another Tongue
Pastor Anderson

January 2009

01/28/09, Wed PM
Isaiah 42
Pastor Anderson
01/25/09, Sun PM
How to Win Children to Christ
Pastor Anderson
01/25/09, Sun AM
Mind Your Own Business
Pastor Anderson
01/21/09, Wed PM
Isaiah 41
Pastor Anderson
01/18/09, Sun PM
Barack Obama Melting as a Snail
Pastor Anderson
01/18/09, Sun AM
How to Start a Church
Pastor Anderson
01/14/09, Wed PM
Isaiah 40
Pastor Anderson
01/11/09, Sun PM
The Cloak of Zeal
Pastor Anderson
01/11/09, Sun AM
Principles on Dating
Pastor Anderson
01/07/09, Wed PM
Isaiah 39
Pastor Anderson
01/04/09, Sun PM
The Fear of Man Bringeth a Snare
Pastor Anderson
01/04/09, Sun AM
How to Have Joy in Your Life
Pastor Anderson

December 2008

12/31/08, Wed PM
Isaiah 38
Pastor Anderson
12/28/08, Sun PM
I Will Love Them No More
Pastor Anderson
12/28/08, Sun AM
God Deals in Extremes
Pastor Anderson
12/24/08, Wed PM
Isaiah 37
Pastor Anderson
12/21/08, Sun PM
Immediately After the Tribulation
Pastor Anderson
12/21/08, Sun AM
The Sin of Envy
Pastor Anderson
12/17/08, Wed PM
Isaiah 36
Pastor Anderson
12/14/08, Sun PM
The Sword of the Lord, AND of Gideon
Pastor Anderson
12/14/08, Sun AM
Extra-Biblical Doctrine
Pastor Anderson
12/10/08, Wed PM
Isaiah 35
Pastor Anderson
12/07/08, Sun PM
How to Resist the Devil
Pastor Anderson
12/07/08, Sun AM
I Must Decrease
Pastor Anderson
12/03/08, Wed PM
Proper Soul-winning
Pastor Anderson

November 2008

11/30/08, Sun PM
The Sorcery of Television
Pastor Anderson
11/30/08, Sun AM
It Can Be Done
Pastor Anderson
11/26/08, Wed PM
Isaiah 34
Pastor Anderson
11/23/08, Sun PM
The Necessity of Soul-winning (preached in Norway)
Pastor Anderson
11/23/08, Sun AM
Feeding the Flesh (preached in Norway)
Pastor Anderson
11/23/08, Sun PM
Work to Build God's House
Brother David Berzins
11/23/08, Sun PM
Without Remedy (nursing home ministry)
Brother David Berzins
11/19/08, Wed PM
Isaiah 33
Pastor Anderson
11/16/08, Sun PM
A New Start
Pastor Anderson
11/16/08, Sun AM
How to Identify False Prophets
Pastor Anderson
11/12/08, Wed PM
Isaiah 32
Pastor Anderson
11/09/08, Sun PM
Covetousness
Pastor Anderson
11/09/08, Sun AM
Take No Thought for the Morrow
Pastor Anderson
11/05/08, Wed PM
Isaiah 31
Pastor Anderson
11/02/08, Sun PM
Redeeming the Time
Pastor Anderson
11/02/08, Sun AM
The Bride of Christ
Pastor Anderson

October 2008

10/29/08, Wed PM
Isaiah 30
Pastor Anderson
10/26/08, Sun PM
In Earth, as it is in Heaven
Pastor Anderson
10/26/08, Sun AM
Watered Down Preaching
Pastor Anderson
10/22/08, Wed PM
Isaiah 29
Pastor Anderson
10/19/08, Sun AM
1, 2, 3, Repent After Me
Pastor Anderson
10/15/08, Wed PM
Isaiah 28
Pastor Anderson
10/12/08, Sun PM
Knowledge is the Key
Pastor Anderson
10/12/08, Sun AM
You Reap What You Sow
Pastor Anderson
10/08/08, Wed PM
Isaiah 27
Pastor Anderson
10/05/08, Sun PM
Don't Settle for Second Best
Pastor Anderson
10/05/08, Sun AM
Catholicism in the Bible
Pastor Anderson
10/01/08, Wed PM
Isaiah 26
Pastor Anderson

September 2008

09/28/08, Sun PM
Throw Down the Altar of Baal
Pastor Anderson
09/28/08, Sun AM
Forgiveness
Pastor Anderson
09/24/08, Wed PM
Isaiah 25
Pastor Anderson
09/21/08, Sun PM
Do You Understand Faithful Word?
Pastor Anderson
09/21/08, Sun AM
Speak Often One to Another
Pastor Anderson
09/17/08, Wed PM
Isaiah 24
Pastor Anderson
09/14/08, Sun PM
Tithing
Pastor Anderson
09/14/08, Sun AM
The New King James Version
Pastor Anderson
09/10/08, Wed PM
Isaiah 23
Pastor Anderson
09/07/08, Sun PM
Raising Your Young Children
Pastor Anderson
09/07/08, Sun AM
Methods of Soul-winning
Pastor Anderson
09/03/08, Wed PM
Isaiah 22
Pastor Anderson

August 2008

08/31/08, Sun PM
Alone with God
Pastor Anderson
08/31/08, Sun AM
Renew Your Mind
Pastor Anderson
08/27/08, Wed PM
Isaiah 21
Pastor Anderson
08/24/08, Sun PM
How to Have a Good Marriage
Pastor Anderson
08/24/08, Sun AM
Increase More and More
Pastor Anderson
08/20/08, Wed PM
Isaiah 20
Pastor Anderson
08/17/08, Sun PM
Thou Shalt Prophesy With Them
Pastor Anderson
08/17/08, Sun AM
Too Late
Pastor Anderson
08/13/08, Wed PM
Isaiah 19
Pastor Anderson
08/10/08, Sun PM
A Church in Every City
Pastor Anderson
08/10/08, Sun AM
What Is Your Life?
Pastor Anderson
08/06/08, Wed PM
Isaiah 18
Pastor Anderson
08/03/08, Sun PM
The Church That Doesn't Win Souls
Pastor Anderson
08/03/08, Sun AM
Calvinism Creeping In
Pastor Anderson

July 2008

07/30/08, Wed PM
Isaiah 17
Pastor Anderson
07/27/08, Sun PM
The Role of Women in the Church
Pastor Anderson
07/27/08, Sun AM
Vanity of Vanities; All is Vanity
Pastor Anderson
07/23/08, Wed PM
Isaiah 16
Pastor Anderson
07/20/08, Sun PM
Planned Barrenhood
Pastor Anderson
07/20/08, Sun AM
Pray for Boldness
Pastor Anderson
07/16/08, Wed PM
Isaiah 15
Pastor Anderson
07/13/08, Sun PM
The Good Samaritan
Pastor Anderson
07/13/08, Sun AM
The Potter and the Clay
Pastor Anderson
07/09/08, Wed PM
Isaiah 14
Pastor Anderson
07/06/08, Sun PM
Historic Fundamentalism?
Pastor Anderson
07/06/08, Sun AM
Parting the Hoof and Chewing the Cud
Pastor Anderson
07/02/08, Wed PM
Isaiah 13
Pastor Anderson

June 2008

06/29/08, Sun PM
Why the Police Should Not Exist
Pastor Anderson
06/29/08, Sun AM
Liberty Among God's People
Pastor Anderson
06/25/08, Wed PM
Isaiah 12
Pastor Anderson
06/22/08, Sun PM
False Bretheren
Pastor Anderson
06/22/08, Sun AM
Must Jesus Bear the Cross Alone?
Pastor Anderson
06/18/08, Wed PM
Isaiah 11
Pastor Anderson
06/15/08, Sun PM
The Rise of the Antichrist
Brother Roger Jimenez
06/15/08, Sun AM
The Importance of the Next Generation
Pastor Anderson
06/13/08, Fri PM
The Truth About Love
Brother David Berzins
06/13/08, Fri AM
Fasting
Brother Roger Jimenez
06/12/08, Thu PM
The Joy of Soul-winning
Pastor Anderson
06/12/08, Thu PM
5 Things To Stunt a Church's Growth
Pastor R.A. Smith
06/11/08, Wed PM
Isaiah 10
Pastor Anderson
06/08/08, Sun PM
Do All To the Glory of God
Pastor Anderson
06/08/08, Sun AM
This Church is not for Everybody
Pastor Anderson
06/04/08, Wed PM
Isaiah 9
Pastor Anderson
06/01/08, Sun PM
Environmentalism
Pastor Anderson
06/01/08, Sun AM
A Good Soldier of Jesus Christ
Pastor Anderson

May 2008

05/28/08, Wed PM
Isaiah 8
Pastor Anderson
05/25/08, Sun PM
The House of Merchandise
Pastor Anderson
05/25/08, Sun AM
The Importance of the Individual
Pastor Anderson
05/21/08, Wed PM
Isaiah 7
Pastor Anderson
05/18/08, Sun PM
The Horrors of Hell
Pastor Anderson
05/18/08, Sun AM
Read the Bible!
Pastor Anderson
05/14/08, Wed PM
Isaiah 6
Pastor Anderson
05/11/08, Sun PM
Jesus Christ the Same
Pastor Anderson
05/11/08, Sun AM
The Virtuous Woman
Pastor Anderson
05/07/08, Wed PM
Isaiah 5
Pastor Anderson
05/04/08, Sun PM
Get Out of the Boat
Pastor Anderson
05/04/08, Sun AM
Staying Within the Bounds
Pastor Anderson

April 2008

04/30/08, Wed PM
Isaiah 4
Pastor Anderson
04/27/08, Sun PM
The Sin of Onan
Pastor Anderson
04/27/08, Sun AM
Preaching the Gospel to Every Village
Pastor Anderson
04/23/08, Wed PM
Isaiah 3
Pastor Anderson
04/20/08, Sun PM
The Thorn in Your Flesh
Pastor Anderson
04/20/08, Sun AM
The Power of the Tongue
Pastor Anderson
04/16/08, Wed PM
Isaiah 2
Pastor Anderson
04/13/08, Sun PM
The Tribulation of the Saints
Pastor Anderson
04/13/08, Sun AM
Where There is No Vision
Pastor Anderson
04/09/08, Wed PM
Isaiah 1
Pastor Anderson
04/06/08, Sun PM
The Church as the Body of Christ
Pastor Anderson
04/06/08, Sun AM
Whom Do Men Say That I Am?
Pastor Anderson
04/02/08, Wed PM
John 21
Pastor Anderson

March 2008

03/30/08, Sun PM
Satan Hath Desired to Have You
Pastor Anderson
03/30/08, Sun AM
Taking FWBC to the Next Level
Pastor Anderson
03/26/08, Wed PM
John 20
Pastor Anderson
03/23/08, Sun PM
The Importance of the Family Unit
Pastor Anderson
03/23/08, Sun AM
What Do Ye More Than Others?
Pastor Anderson
03/19/08, Wed PM
John 19
Pastor Anderson
03/16/08, Sun PM
A Guide to Good Decision Making
Pastor Anderson
03/16/08, Sun AM
The Joys of Heaven
Pastor Anderson
03/12/08, Wed PM
John 18
Pastor Anderson
03/09/08, Sun PM
Beware of the Evil Trees
Pastor Anderson
03/09/08, Sun AM
Preaching the Gospel to Every Nation
Pastor Anderson
03/05/08, Wed PM
Be Not Ashamed
Brother David Berzins
03/02/08, Sun PM
Be Thou Strong
Brother Jason Hemsted
03/02/08, Sun AM
Ears Dull of Hearing
Brother Jason Hemsted

February 2008

02/27/08, Wed PM
Choose the Fear of the Lord
Brother Jason Hemsted
02/24/08, Sun PM
Godly Sorrow Worketh Repentance
Pastor Anderson
02/24/08, Sun AM
The Sin of Doing Nothing
Pastor Anderson
02/20/08, Wed PM
John 17
Pastor Anderson
02/17/08, Sun PM
Liberty in the United States - Part 2
Pastor Anderson
02/17/08, Sun AM
Purge Out the Leaven
Pastor Anderson
02/13/08, Wed PM
John 16
Pastor Anderson
02/10/08, Sun PM
Why Bible College is Unscriptural
Pastor Anderson
02/10/08, Sun AM
Be Ready
Pastor Anderson
02/06/08, Wed PM
John 15
Pastor Anderson
02/03/08, Sun PM
Soul-Winning Tips
Pastor Anderson
02/03/08, Sun AM
Liberty in the United States
Pastor Anderson

January 2008

01/30/08, Wed PM
John 14
Pastor Anderson
01/27/08, Sun PM
Is Your Spirit Stirred?
Pastor Anderson
01/27/08, Sun AM
Priorities
Pastor Anderson
01/23/08, Wed PM
John 13
Pastor Anderson
01/20/08, Sun PM
What a Friend We Have in Jesus
Pastor Anderson
01/20/08, Sun AM
The Old-fashioned Way
Pastor Anderson
01/16/08, Wed PM
John 12
Pastor Anderson
01/13/08, Sun PM
Humility
Pastor Anderson
01/13/08, Sun AM
The Two-Headed Monster
Pastor Anderson
01/09/08, Wed PM
John 11
Pastor Anderson
01/06/08, Sun PM
The Doctrine of Preservation
Pastor Anderson
01/06/08, Sun AM
Idleness
Pastor Anderson
01/02/08, Wed PM
John 10
Pastor Anderson

December 2007

12/30/07, Sun PM
The Correlation between OT and NT
Pastor Anderson
12/30/07, Sun AM
A New Start in the New Year
Pastor Anderson
12/26/07, Wed PM
John 9
Pastor Anderson
12/23/07, Sun PM
Spiritual Toughness
Pastor Anderson
12/23/07, Sun AM
How to Love Jesus
Pastor Anderson
12/19/07, Wed PM
John 8
Pastor Anderson
12/16/07, Sun PM
The Spirit of the Lord Upon You
Pastor Anderson
12/16/07, Sun AM
The Faith of Abraham
Pastor Anderson
12/12/07, Wed PM
John 7
Pastor Anderson
12/09/07, Sun AM
Thou Hast Destroyed Thyself
Pastor Anderson
12/05/07, Wed PM
John 6
Pastor Anderson
12/02/07, Sun PM
Poor Substitutes for Soul-winning
Pastor Anderson
12/02/07, Sun AM
Unselfishness
Pastor Anderson

November 2007

11/28/07, Wed PM
John 5
Pastor Anderson
11/25/07, Sun PM
Have a Plan
Pastor Anderson
11/25/07, Sun AM
Emotionalism
Pastor Anderson
11/21/07, Wed PM
John 4
Pastor Anderson
11/18/07, Sun PM
The Inward Man
Pastor Anderson
11/18/07, Sun AM
Thanksgiving
Pastor Anderson
11/14/07, Wed PM
John 3
Pastor Anderson
11/11/07, Sun PM
Taking Responsibility For The Problem
Pastor Anderson
11/11/07, Sun AM
Circumcision
Pastor Anderson
11/07/07, Wed PM
John 2
Pastor Anderson
11/04/07, Sun PM
Confirmation
Pastor Anderson
11/04/07, Sun AM
Princes Walking as Servants
Pastor Anderson
11/04/07, Sun PM
Communion Service
Pastor Anderson

October 2007

10/31/07, Wed PM
John 1 (partial)
Pastor Anderson
10/28/07, Sun PM
The Only Way to Fail is to Quit
Pastor Anderson
10/28/07, Sun AM
The Seven Sins of Halloween
Pastor Anderson
10/24/07, Wed PM
Malachi 4
Pastor Anderson
10/21/07, Sun PM
Under the Power of Any
Bro. Roger Jimenez
10/21/07, Sun AM
Cast In All That You Have
Pastor Anderson
10/20/07, Sat AM
Where Are They All?
Pastor Anderson
10/17/07, Wed PM
Malachi 3
Pastor Anderson
10/14/07, Sun PM
Soul-winning Helps - Part 2
Pastor Anderson
10/14/07, Sun AM
Soul-winning Helps - Part 1
Pastor Anderson
10/10/07, Wed PM
Malachi 2
Pastor Anderson
10/07/07, Sun PM
Two Foundations
Pastor Anderson
10/07/07, Sun AM
Shake Off the Beast
Pastor Anderson
10/03/07, Wed PM
Malachi 1
Pastor Anderson

September 2007

09/30/07, Sun PM
Don't Waste Your Time
Pastor Anderson
09/30/07, Sun AM
A 'Personal' Relationship with Jesus?
Pastor Anderson
09/26/07, Wed PM
Romans 16
Pastor Anderson
09/23/07, Sun PM
Clothing Standards
Pastor Anderson
09/23/07, Sun AM
The Sabbath Day
Pastor Anderson
09/19/07, Wed PM
Romans 15
Pastor Anderson
09/16/07, Sun PM
Procrastination
Pastor Anderson
09/16/07, Sun AM
Pottage and Popsicles
Pastor Anderson
09/12/07, Wed PM
Romans 14
Pastor Anderson
09/09/07, Sun PM
If Not You, then Who?
Pastor Anderson
09/09/07, Sun AM
Animal Worship
Pastor Anderson
09/05/07, Wed PM
Romans 13
Pastor Anderson
09/02/07, Sun PM
Independent Churches
Pastor Anderson
09/02/07, Sun AM
The Day of Christ
Pastor Anderson

August 2007

08/29/07, Wed PM
Romans 12
Pastor Anderson
08/26/07, Sun PM
Don't Go Back to School
Pastor Anderson
08/26/07, Sun AM
The Love of Money
Pastor Anderson
08/22/07, Wed PM
Romans 11
Pastor Anderson
08/19/07, Sun PM
The Truth about the Sodomites
Pastor Anderson
08/19/07, Sun AM
Hope
Pastor Anderson
08/15/07, Wed PM
Romans 10
Pastor Anderson
08/12/07, Sun PM
King James Bible Only
Pastor Anderson
08/12/07, Sun AM
The Will of God
Pastor Anderson
08/08/07, Wed PM
Romans 9
Pastor Anderson
08/05/07, Sun PM
Waxing Strong in Spirit
Pastor Anderson
08/05/07, Sun AM
The Measure of Your Love
Pastor Anderson
08/01/07, Wed PM
Romans 8
Pastor Anderson

July 2007

07/29/07, Sun PM
Speaking in Tongues
Pastor Anderson
07/29/07, Sun AM
Right and Wrong Music
Pastor Anderson
07/25/07, Wed PM
Romans 7
Pastor Anderson
07/22/07, Sun PM
Traditions v. Bible Doctrine
Pastor Anderson
07/22/07, Sun AM
Why Tracts are Worthless
Pastor Anderson
07/18/07, Wed PM
Romans 6
Pastor Anderson
07/15/07, Sun PM
Blinding, Binding, Grinding
Pastor Anderson
07/15/07, Sun AM
Without The Camp
Pastor Anderson
07/11/07, Wed PM
Romans 5
Pastor Anderson
07/08/07, Sun PM
A Crooked and Perverse Nation
Pastor Anderson
07/08/07, Sun AM
Prayer
Pastor Anderson
07/04/07, Wed PM
Romans 4
Pastor Anderson
07/01/07, Sun PM
Miracles
Pastor Anderson
07/01/07, Sun AM
Having the Right Purpose
Pastor Anderson

June 2007

06/27/07, Wed PM
Romans 3
Pastor Anderson
06/24/07, Sun PM
Why Billy Graham will go to Hell
Pastor Anderson
06/24/07, Sun AM
Christian Growth
Pastor Anderson
06/20/07, Wed PM
Romans 2
Pastor Anderson
06/17/07, Sun PM
A Conscience Void of Offence
Pastor Anderson
06/17/07, Sun AM
The Importance of One Person
Pastor Anderson
06/13/07, Wed PM
Romans 1
Pastor Anderson
06/10/07, Sun PM
The Preaching of the Cross
Pastor Anderson
06/10/07, Sun AM
ADHD
Pastor Anderson
06/06/07, Wed PM
The Book of Jude
Pastor Anderson
06/03/07, Sun PM
Build a Wall
Pastor Anderson
06/03/07, Sun AM
Seek Ye First
Pastor Anderson

May 2007

05/30/07, Wed PM
Revelation 22
Pastor Anderson
05/27/07, Sun PM
Why We Started in the House
Pastor Anderson
05/27/07, Sun AM
Warring a Good Warfare
Pastor Anderson
05/23/07, Wed PM
Revelation 21
Pastor Anderson
05/20/07, Sun PM
Sinning Through Ignorance
Pastor Anderson
05/20/07, Sun AM
Freedom
Pastor Anderson
05/16/07, Wed PM
Revelation 20
Pastor Anderson
05/13/07, Sun PM
Who Shall Abide?
Pastor Anderson
05/13/07, Sun AM
Being a Mother
Pastor Anderson
05/09/07, Wed PM
Revelation 19
Pastor Anderson
05/06/07, Sun PM
Wisdom is the Principal Thing
Pastor Anderson
05/06/07, Sun AM
Laziness
Pastor Anderson
05/02/07, Wed PM
Revelation 18
Pastor Anderson

April 2007

04/29/07, Sun PM
The Sanctity of Human Life
Pastor Anderson
04/29/07, Sun AM
Dumb Dogs That Can't Bark
Pastor Anderson
04/25/07, Wed PM
Revelation 17
Pastor Anderson
04/22/07, Sun PM
What I Mean by 'Fundamental'
Pastor Anderson
04/22/07, Sun AM
Baptism and the Flood
Pastor Anderson
04/18/07, Wed PM
Revelation 16
Pastor Anderson
04/17/07, Tue AM
The Doctrine of Exclusivism
Pastor Anderson
04/16/07, Mon PM
Blessed are the Pure in Heart
Pastor Anderson
04/15/07, Sun PM
The Lie of Evolution
Pastor Anderson
04/15/07, Sun AM
Standing Alone
Pastor Anderson
04/11/07, Wed PM
Revelation 15
Pastor Anderson
04/08/07, Sun PM
Blessed are the Pure in Heart
Pastor Anderson
04/08/07, Sun AM
I am the Resurrection
Pastor Anderson
04/04/07, Wed PM
Revelation 14
Pastor Anderson
04/01/07, Sun PM
Dating and Marriage
Pastor Anderson
04/01/07, Sun AM
Pure in Their Own Eyes
Pastor Anderson

March 2007

03/28/07, Wed PM
Revelation 13
Pastor Anderson
03/25/07, Sun PM
Marriage and Divorce
Pastor Anderson
03/25/07, Sun AM
The Doctrine of Hell
Pastor Anderson
03/21/07, Wed PM
Revelation 12
Pastor Anderson
03/18/07, Sun PM
Bible Memorization Techniques
Pastor Anderson
03/18/07, Sun AM
Verbal Inspiration
Pastor Anderson
03/14/07, Wed PM
Revelation 11
Pastor Anderson
03/11/07, Sun PM
Consistency
Pastor Anderson
03/11/07, Sun AM
Being A Friend
Pastor Anderson
03/07/07, Wed PM
Revelation 10
Pastor Anderson
03/04/07, Sun PM
A Time to Hate
Pastor Anderson
03/04/07, Sun AM
Everything Has a Price
Pastor Anderson

February 2007

02/28/07, Wed PM
Revelation 9
Pastor Anderson
02/25/07, Sun PM
I Think Myself Happy
Pastor Anderson
02/25/07, Sun AM
The Sin of Day Care
Pastor Anderson
02/21/07, Wed PM
Revelation 8
Pastor Anderson
02/18/07, Sun PM
Yet Forty Days
Bro. Roger Jimenez
02/18/07, Sun AM
Become Another Man
Pastor Anderson
02/14/07, Wed PM
Revelation 7
Pastor Anderson
02/11/07, Sun PM
Be Fruitful and Multiply
Pastor Anderson
02/11/07, Sun AM
As it is in Heaven
Pastor Anderson
02/07/07, Wed PM
Revelation 6
Pastor Anderson
02/04/07, Sun PM
Physicians of No Value
Pastor Anderson
02/04/07, Sun AM
Seeing the Invisible
Pastor Anderson

January 2007

01/31/07, Wed PM
Revelation 5
Pastor Anderson
01/28/07, Sun PM
Dream Yet Another Dream
Pastor Anderson
01/28/07, Sun AM
Safety is of the Lord
Pastor Anderson
01/24/07, Wed PM
Revelation 4
Pastor Anderson
01/21/07, Sun PM
Praise Ye the Lord
Pastor Anderson
01/21/07, Sun AM
Fishers of Men
Pastor Anderson
01/18/07, Thu PM
Revelation 3
Pastor Anderson
01/14/07, Sun PM
Alcohol
Pastor Anderson
01/14/07, Sun AM
Balancing Both Extremes
Pastor Anderson
01/10/07, Wed PM
Revelation 2
Pastor Anderson
01/07/07, Sun PM
Whose Side Are You On?
Pastor Anderson
01/07/07, Sun AM
Biblical Tithing
Pastor Anderson
01/03/07, Wed PM
Revelation 1
Pastor Anderson

December 2006

12/31/06, Sun PM
Goals for the New Year
Pastor Anderson
12/31/06, Sun AM
The Death Penalty
Pastor Anderson
12/27/06, Wed PM
James 5
Pastor Anderson
12/24/06, Sun PM
The NIV's Attack on Jesus
Pastor Anderson
12/24/06, Sun AM
The Birth of Christ
Pastor Anderson
12/20/06, Wed PM
James 4
Pastor Anderson
12/17/06, Sun PM
Soul-winning Techniques
Pastor Anderson
12/17/06, Sun AM
Restoring the Old Paths
Pastor Anderson
12/13/06, Wed PM
James 3
Pastor Anderson
12/10/06, Sun PM
Sound Doctrine
Pastor Anderson
12/10/06, Sun AM
Being Unmoveable
Pastor Anderson
12/06/06, Wed PM
James 2
Pastor Anderson
12/03/06, Sun PM
Love As Brethren
Pastor Anderson
12/03/06, Sun AM
Race and Racism
Pastor Anderson

November 2006

11/29/06, Wed PM
James 1
Pastor Anderson
11/26/06, Sun PM
The Power of the Holy Ghost
Pastor Anderson
11/26/06, Sun AM
Body Culture
Pastor Anderson
11/22/06, Wed PM
Habakkuk 3
Pastor Anderson
11/19/06, Sun PM
Harden Not Your Heart
Pastor Anderson
11/19/06, Sun AM
We Build, We Fight, Can Do!
Pastor Anderson
11/15/06, Wed PM
Habakkuk 2
Pastor Anderson
11/12/06, Sun PM
They Promise them Liberty
Pastor Anderson
11/12/06, Sun AM
Gideon
Pastor Anderson
11/08/06, Wed PM
Habakkuk 1
Pastor Anderson
11/05/06, Sun PM
Psalm 117,118,119
Pastor Anderson
11/05/06, Sun AM
Contentment vs. Covetousness
Pastor Anderson
11/01/06, Wed PM
Matthew 28
Pastor Anderson

October 2006

10/29/06, Sun PM
The Christian Fool Movement
Pastor Anderson
10/29/06, Sun AM
The Cup of Devils
Pastor Anderson
10/25/06, Wed PM
Matthew 27
Pastor Anderson
10/22/06, Sun PM
Now then do it!
Pastor Anderson
10/22/06, Sun AM
The Priesthood of the Believer
Pastor Anderson
10/18/06, Wed PM
Matthew 26
Pastor Anderson
10/15/06, Sun PM
Saved from your Sins
Pastor Anderson
10/15/06, Sun AM
The Spirit of Fear
Pastor Anderson
10/11/06, Wed PM
Matthew 25
Pastor Anderson
10/08/06, Sun PM
The Man of God
Pastor Anderson
10/08/06, Sun AM
Bringing Forth Much Fruit
Pastor Anderson
10/04/06, Wed PM
Matthew 24
Pastor Anderson
10/01/06, Sun PM
The Dark Places of the Earth
Pastor Anderson
10/01/06, Sun AM
Sanctify yourself
Pastor Anderson

September 2006

09/27/06, Wed PM
Matthew 23
Pastor Anderson
09/24/06, Sun PM
How to Win Souls
Pastor Anderson
09/24/06, Sun AM
Higher Ground!
Pastor Anderson
09/20/06, Wed PM
Matthew 22
Pastor Anderson
09/17/06, Sun PM
How to Make Right Decisions
Pastor Anderson
09/17/06, Sun AM
The Reset Button
Pastor Anderson
09/13/06, Wed PM
Matthew 21
Pastor Anderson
09/10/06, Sun PM
Women's Roles in Society
Pastor Anderson
09/10/06, Sun AM
Soul-winning vs. Evangelism
Pastor Anderson
09/06/06, Wed PM
Matthew 20
Pastor Anderson
09/03/06, Sun PM
Deliver Us From Evil
Pastor Anderson
09/03/06, Sun AM
Power with God
Pastor Anderson

August 2006

08/30/06, Wed PM
Matthew 19
Pastor Anderson
08/27/06, Sun PM
Butter in a Lordly Dish
Pastor Anderson
08/27/06, Sun AM
Love the Brotherhood
Pastor Anderson
08/23/06, Wed PM
Matthew 18
Pastor Anderson
08/20/06, Sun PM
The Length of your Hair
Pastor Anderson
08/20/06, Sun AM
How to Manage your Money
Pastor Anderson
08/16/06, Wed PM
Matthew 17
Pastor Anderson
08/13/06, Sun PM
The Sin of Stupidity
Pastor Anderson
08/13/06, Sun AM
Prosperity Preaching
Pastor Anderson
08/09/06, Wed PM
Matthew 16
Pastor Anderson
08/06/06, Sun PM
How to Study the Bible
Pastor Anderson
08/06/06, Sun AM
I'd Rather Burn than Bow
Pastor Anderson
08/02/06, Wed PM
Matthew 15
Pastor Anderson

July 2006

07/30/06, Sun PM
The Devil's Music
Pastor Anderson
07/30/06, Sun AM
Are you hungry?
Pastor Anderson
07/26/06, Wed PM
Matthew 14
Pastor Anderson
07/23/06, Sun PM
Eternal Security
Pastor Anderson
07/23/06, Sun AM
The Seven Sins of IVF
Pastor Anderson
07/19/06, Wed PM
Matthew 13
Pastor Anderson
07/16/06, Sun PM
Put Your Root Down
Pastor Anderson
07/16/06, Sun AM
Joseph
Pastor Anderson
07/12/06, Wed PM
Matthew 12
Pastor Anderson
07/09/06, Sun PM
Sodomite Reprobates
Pastor Anderson
07/09/06, Sun AM
Living in a Dream World
Pastor Anderson
07/05/06, Wed PM
Matthew 11
Pastor Anderson
07/02/06, Sun PM
Absalom
Pastor Anderson
07/02/06, Sun AM
Bad Influences
Pastor Anderson

June 2006

06/28/06, Wed PM
Matthew 10
Pastor Anderson
06/25/06, Sun PM
I Sought for A Man
Brother Roger Jimenez
06/25/06, Sun AM
Striving Lawfully
Pastor Anderson
06/21/06, Wed PM
Matthew 9
Pastor Anderson
06/18/06, Sun PM
Proper Diet
Pastor Anderson
06/18/06, Sun AM
What is Christianity?
Pastor Anderson
06/14/06, Wed PM
Matthew 8
Pastor Anderson
06/11/06, Sun PM
The Mother Whore
Pastor Anderson
06/11/06, Sun AM
Without Excuse
Pastor Anderson
06/07/06, Wed PM
Matthew 7
Pastor Anderson
06/04/06, Sun PM
The Book of Revelation Part 2
Pastor Anderson
06/04/06, Sun AM
The King James Bible
Pastor Anderson

May 2006

05/31/06, Wed PM
Matthew 6
Pastor Anderson
05/28/06, Sun PM
Communism
Pastor Anderson
05/28/06, Sun AM
Wake Up, America!
Pastor Anderson
05/24/06, Wed PM
Matthew 5
Pastor Anderson
05/21/06, Sun PM
The Book of Revelation
Pastor Anderson
05/21/06, Sun AM
The Power of God upon you
Pastor Anderson
05/17/06, Wed PM
Matthew 4
Pastor Anderson
05/14/06, Sun PM
The Reality of Hell
Pastor Anderson
05/14/06, Sun AM
Eve, the Mother
Pastor Anderson
05/10/06, Wed PM
Matthew 3
Pastor Anderson
05/07/06, Sun PM
God's View of Immigration
Pastor Anderson
05/07/06, Sun AM
Keep Your Own Vineyard
Pastor Anderson
05/03/06, Wed PM
Matthew 2
Pastor Anderson

April 2006

04/30/06, Sun PM
Death in the Pot
Pastor Anderson
04/30/06, Sun AM
Are you willing to burn?
Pastor Anderson
04/26/06, Wed PM
Matthew 1
Pastor Anderson
04/23/06, Sun PM
From Faith to Faith
Pastor Anderson
04/23/06, Sun AM
The Importance of Church
Pastor Anderson
04/19/06, Wed PM
Philippians 4
Pastor Anderson
04/16/06, Sun AM
The Power of His Resurrection
Pastor Anderson
04/16/06, Sun PM
Is your heart right?
Pastor Anderson
04/12/06, Wed PM
Philippians 3
Pastor Anderson
04/09/06, Sun AM
The Hoax of Good Friday
Pastor Anderson
04/09/06, Sun PM
Birth Control in Light of the Bible
Pastor Anderson
04/05/06, Wed PM
Philippians 2
Pastor Anderson
04/02/06, Sun AM
Television
Pastor Anderson

March 2006

03/29/06, Wed PM
Philippians 1
Pastor Anderson
03/26/06, Sun PM
Cleanliness and Sanitation
Pastor Anderson
03/26/06, Sun AM
Preaching the entire book of Hebrews from Memory
Pastor Anderson
03/22/06, Wed PM
Hebrews 13
Pastor Anderson
03/19/06, Sun AM
The Power of God's Word
Pastor Anderson
03/19/06, Sun PM
Money is not the Answer
Pastor Anderson
03/15/06, Wed PM
Hebrews 12
Pastor Anderson
03/12/06, Sun AM
Victory
Pastor Anderson
03/05/06, Sun AM
Is Anything Too Hard?
Pastor Anderson
03/01/06, Wed PM
Hebrews 10
Pastor Anderson

February 2006

02/26/06, Sun PM
Recipe for Revival
Bro. Roger Jimenez
More great preaching:
Other Links:
KJV Prophecy
The Repentance Blackslist
The True Born Sons Of Liberty
Word of Truth Baptist Church
Verity Baptist Church
Stedfast Baptist Church
After the Tribulation - Film
Teach All Nations